Latest News: NSA Controversy, New York's Crunch Time, and more
Government Secretly Collects Phone Records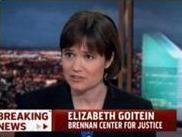 Under a secret court order, the government collected phone records of tens of millions of Verizon customers. "The rule of law and our privacy are too important to be manipulated in secret, whether by our government or by a secret court," Elizabeth Goitein wrote in The Wall Street Journal. Watch Goitein on MSNBC's "All In with Chris Hayes."
First Draft in History: Voting Rights in 2012

Voting restrictions played a key role in the 2012 election — and President Obama's campaign, writes Jonathan Alter in his new book. "The Center Holds: Obama and His Enemies" prominently features the Brennan Center's work to push back against these new laws. It specifically highlights our suit challenging a Florida law restricting registration drives, which a judge struck down as "harsh and impractical." More on voting laws in 2013.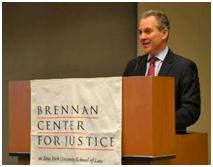 With just two weeks left in the state legislative session, the Senate's "Independent Democrats" must break the logjam in Albany and vote on a campaign finance reform bill, wrote Michael Waldman and Fritz Schwarz. Remarkably, in effect, the bloc may block its own bill. At a Brennan Center event, New York Attorney General Eric Schneiderman (right) also called on the Senate to act, after unveiling a new rule to disclose hidden political spending by non-profits. Read more.
NYC Council Introduces Police Oversight Bill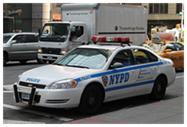 Last week, New York City Council members, led by Brad Lander, Jumaane Williams, and Speaker Christine Quinn, re-introduced a bill to create an inspector general for the New York Police Department, an idea the Brennan Center first proposed last year. Read our fact sheet explaining the function, structure, and purpose of an independent monitor for the police.
---
The War on Food Stamps, Criminal Justice Edition – Andrew Cohen
Sen. David Vitter (R-La.) quietly introduced an amendment to a pending farm bill that would prohibit and restrict food stamps to some ex-offenders and their families.
Justice for All Act Can Help Fight Crime and Tighten Federal Spending – Inimai Chettiar
Nationwide crime is at a 30-year low. We should seize this opportunity to pass the Justice for All Act, which would help police do their jobs better by rewarding programs that increase community safety.
Read more blog posts here. To have the blog in your RSS feed, click here.
---
June 18 – The Brennan Center will explore the role of money in last year's election and its effects on governance in the 113th Congress at a half-day symposium in Washington, D.C. Speakers include Rep. Chris Van Hollen (D-M.D.), Norm Ornstein of the American Enterprise Institute, and Sheila Krumholz of the Center for Responsive Politics, among others.
June 20 – The Brennan Center is sponsoring a panel at Netroots Nation 2013 entitled "How to Fix That: Modernizing Our Elections." Moderated by The Nation's Ari Berman, panelists include Nicole Austin-Hillery and California Assemblyman Phil Ting.
---
Despite a guilty plea by Army Pfc. Bradley Manning, the source of thousands of classified documents published by WikiLeaks, for which he could have received a 20-year sentence, the government is continuing to prosecute him anyway, in the hope that he is put away for life. Elizabeth Goitein and Faiza Patel wrote about this prosecutorial overreach at MSNBC.com. Watch our experts on "The Rachel Maddow Show" and Al Jazeera's "Inside Story." More media coverage here.
Virginia Gov. Robert McDonnell (R) announced a plan last week to restore voting rights to those who have completed their sentences for nonviolent offenses. Watch Myrna Pérez discuss the proposal on Current TV's "The War Room" and RT America.
President Obama outlined changes to counterterrorism policy in a speech last week, but failed to offer concrete plans on how to achieve them, wrote Goitein and Patel in the Boston Review. "What the American public needs now is not a rhetorical recommitment to preserving our liberties and values, but new ways of thinking about combating terrorism and the determination to change our policies accordingly," they wrote.
To read more Brennan Center In The News, click here.