Latest News: New Fellow Walter Shapiro, Seven Early Voting Ideas, and More
Journalist Walter Shapiro Joins Brennan Center as Fellow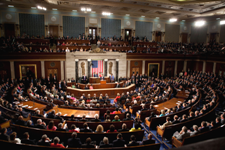 The Brennan Center welcomes veteran award-winning political journalist Walter Shapiro, who has covered the last nine presidential elections, as a new fellow. Shapiro's latest piece focuses on the relationship between redistricting and congressional extremism. "Blaming everything on gerrymandering is self-defeating because it prevents us from searching for the true roots of this low-ebb moment in our political history," he notes. Shapiro is currently a Yahoo News columnist and a lecturer in political science at Yale. He previously was a twice-weekly columnist for USA Today and worked for Time, Newsweek, and The Washington Post.
Seven Early Voting Ideas to Improve Elections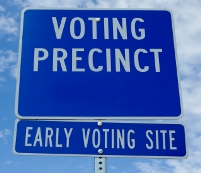 As voters head to the polls next week, the Brennan Center released a report Thursday detailing the benefits of early voting and offering recommendations to improve elections. "Given the increasing demands on many Americans' schedules, early in-person voting adds important flexibility and convenience to modernize the voting process, while keeping elections safe and secure," said Diana Kasdan. Click here to see the five benefits of early voting and our seven recommendations.
Big Money in State Court Elections – New Report and Poll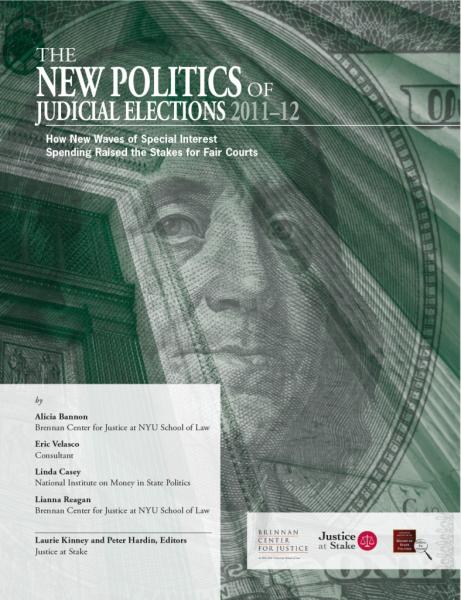 Spending by special-interest groups and political parties in state Supreme Court elections soared to historic levels in 2011-2012, according to a new report by the Brennan Center, Justice at Stake, and the National Institute on Money in State Politics. A new poll this week shows a vast majority of voters fear campaign cash skews judges' decisions. Read Andrew Cohen's take and more here. See video and photos from a panel discussion on the findings.
---
This Week From Brennan Center Fellow Andrew Cohen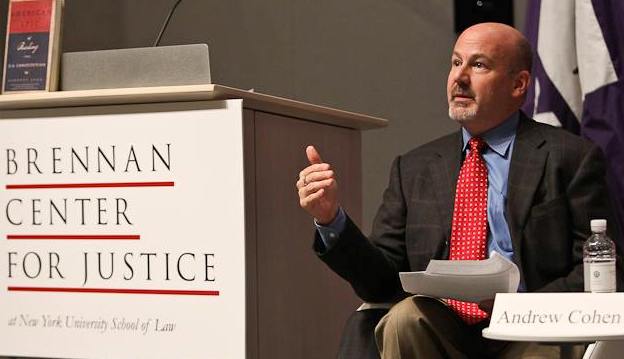 Filibuster News and Early Voting
Andrew Cohen analyzed the Senate's judicial nomination fight this week, pointing to ongoing problems with filibuster abuse. He also looked at the cost debate surrounding early voting and how the Center's new report adds to the conversation. "As the report tells us, even those local officials who acknowledge the increase costs of early voting contend it's worth it anyway to prevent Election Day chaos and inconvenience," he wrote.
---
Read more blog posts here. To subscribe to our RSS feed, click here.
---
Featured Event
The Brennan Center will hold its annual benefit and awards dinner on November 19. Each year the Center presents Brennan Legacy Awards to outstanding leaders who have advanced the goal of what Justice William J. Brennan, Jr. called "common human dignity." This year's honorees are Avon CEO Sherilyn McCoy and Equal Justice Initiative Founder and Executive Director Bryan Stevenson. Click here for more information, sponsorship packages, and tickets.
See more events here.
---
In the Los Angeles Times, Fellow Ciara Torres-Spelliscy wrote about why investors deserve to know about corporate political spending.
Faiza Patel spoke with Rolling Stone about the legal issues surrounding new NSA revelations that local police departments are using private companies to help collect data and spy on individuals at large social protest gatherings.
Michael Waldman spoke with the Harvard Political Review about how money in politics has become such a dangerous force. "Citizens United didn't start the problem of money in politics, but it did accelerate it," he said.
A New York Federal Appeals Court ruled last week that a conservative Super PAC can start accepting unlimited donations, saying that New York's campaign contribution limits for independant political committees are probably unconstitutional. Lawrence Norden told The New York Times how dangerous this ruling is, and spoke about the implications on New York State elections if it is upheld.
Read more Brennan Center in the News here.