Latest News: Election Day Fixes, Honoring Bill Moyers, and More
Election Day: Fixing the System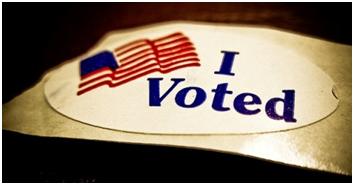 In the first election since the U.S. Supreme Court overturned a key provision of the Voting Rights Act, citizens across the country struggled at the polls. Writing for MSNBC, Myrna Pérez outlined moves by many states this year to both increase access to the polls and systematically restrict the right to vote. Voter identification snafus, ballot design issues, and voter purges haunted elections in Texas, New York, and Virginia, observed Brennan Center contributor Victoria Bassetti. The New York Times endorsed the Brennan Center's plan to expand early voting to fix the broken election system. Read more from TIME and The Star-Ledger. Read more about voting reforms here.
---
This Week From Brennan Center Fellow Andrew Cohen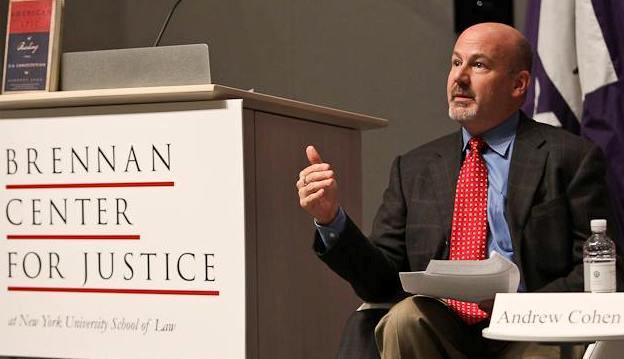 5 Questions for Federal Prisons Chief When He Comes to Capitol Hill
Andrew Cohen lays out five questions for Charles Samuels, director of the Bureau of Prisons, in advance of the Senate Judiciary Committee hearing last week about "cost-effective strategies for reducing recidivism."
---
Read more blog posts here. To subscribe to our RSS feed, click here.
---
Featured Event
Brennan Legacy Awards Dinner to Honor Bill Moyers
The Brennan Center will hold its annual benefit and awards dinner on November 19. Each year the Center presents Brennan Legacy Awards to outstanding leaders who have advanced the goal of what Justice William Brennan called "common human dignity." The Brennan Center is pleased to announce the addition of award-winning journalist Bill Moyers to the list of honorees. The Center will also honor Avon CEO Sherilyn McCoy and Equal Justice Initiative Founder and Executive Director Bryan Stevenson. Click here for more information, sponsorship packages, and tickets.
See more events here.
---
Joe Nocera of The New York Times underlined the Brennan Center's "Donor Diversity Through Public Matching Funds" proposal as a way to fix elections.
In a New York Times letter to the editor, Faiza Patel and Hina Shamsi, director of the American Civil Liberties Union's National Security Project, critiqued the misguided review of "Enemies Within." "Our work with Muslim communities in New York City has shown us firsthand the chilling effect of the N.Y.P.D.'s widespread spying: justifiably fearing police informants, mosques are excluding new worshipers, imams are recording their sermons so they can't be misconstrued, and Muslim students are avoiding discussions of politics in and out of the classroom," they wrote.
Michael Waldman joined MSNBC's "All In with Chris Hayes" to discuss the plagiarism scandal surrounding Sen. Rand Paul (R-Ky.)
Read more Brennan Center in the News here.