Justice Update: Zimmerman Verdict, Mass Incarceration & New Justice Team
What the Zimmerman Verdict Reveals About Mass Incarceration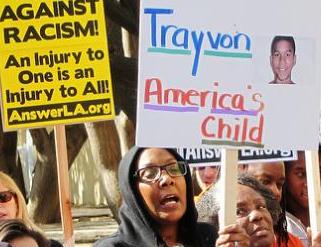 As legal experts deconstruct the "not guilty" verdict in the George Zimmerman trial — the man accused of murdering Trayvon Martin — an ugly truth rears its head again: racial disparities are alive and well in our criminal justice system. "In truth, when black boys and men are killed by non-blacks, more often than not, justice will not be served," said Nicole Austin-Hillery on CNN. "Trayvon Martin is the latest name on a long list of African-American men and boys whose non-black killers escaped justice in America's courts — a list that runs from Emmett Till to Amadou Diallo to Oscar Grant to Sean Bell." For more on the trial's link to mass incarceration, read Andrew Cohen's take in The Atlantic and on NPR. Read this recent report from criminal justice experts on racial disparities in our justice system.
U.S. Sentencing Commission Explores Sentencing Reforms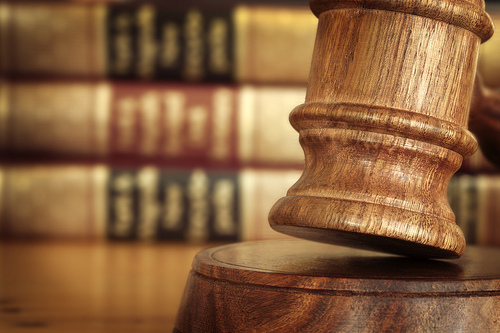 In an effort to reduce mass incarceration, the U.S. Sentencing Commission called for comments on its 2014 priorities. The Brennan Center offered several recommendations, such as having Congress reduce the severity of mandatory minimum sentences, lowering recidivism through alternatives to incarceration, and preventing restrictions on judicial discretion. "In addition to reducing the size and severity of the criminal justice system, strong federal sentencing reforms can catalyze similar reforms in other states," said Jessica Eaglin. The Department of Justice also filed comments, noting that the federal government faces a stark choice: "control federal prison spending or see significant reductions in the resources available for all non-prison criminal justice areas."
Realigning the Financial Incentives for Federal Grants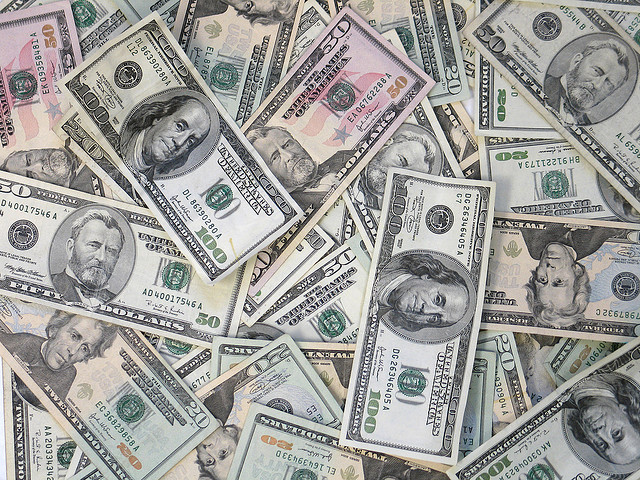 Earlier this year, Sens. Patrick Leahy (D-Vt.) and John Cornyn (R-Tx.) introduced a bill to reform the Justice Department's Edward Byrne Memorial Justice Assistance Grants (Byrne JAG)—the largest federal funding source earmarked for public safety. Byrne JAG provides money to state and local governments for criminal justice, with a focus on law enforcement. The changes in the bill aim to "hold localities accountable for how they spend federal dollars and allow DOJ to assess whether recipients are using the money for public safety priorities," wrote Inimai Chettiar in The Hill. In a recent statement, Lauren-Brooke Eisen noted that reforming the program's performance measures "can spur states and localities to reduce overcriminalization, over-punishment, and overincarceration, while also reducing crime and corrections spending." For more on the Center's work to reform federal grants, read recent comments by Chettiar and Nicole Fortier submitted to the Office of Management and Budget.
Introducing the Brennan Center's Team to Reduce Mass Incarceration
We are thrilled to introduce our new Justice staff. The team aims to reduce mass incarceration by employing data and economic analysis to inform common sense reforms to the criminal justice system. Specifically, they work to document the epidemic's broader economic and societal toll on the country.
JUSTICE PROGRAM STAFF
Inimai M. Chettiar (Justice Program Director)
With expertise in applying economics and cost-benefit analysis to criminal justice reform efforts, Chettiar joined the Brennan Center in July 2012 to lead the team.
Julia Bowling (Research Associate)
With experience using economic analyses to explore the impact of criminal laws on employment, Bowling assists with economic analysis and policy research.
Jessica Eaglin (Counsel)
With expertise in sentencing and criminal justice legislation, Eaglin specializes in researching the broader toll of mass incarceration, reforming federal and state sentencing laws, and leads litigation efforts to reduce incarcerated populations.

Lauren-Brooke Eisen (Counsel)
Eisen comes from the Vera Institute for Justice, where she worked on DOJ's Justice Reinvestment Initiative to reduce prison populations. As a former prosecutor, she consults with law enforcement and prosecutors in her research to realign the justice system's financial incentives as well as federal advocacy.
Abigail Finkelman (Program Associate)
Finkelman provides editing, research, strategy, and coordination support to Chettiar and the team.
Nicole Fortier (Associate Counsel)
Fortier focuses on changing financial incentives and assists with litigation to reduce mass incarceration.
Thomas Giovanni (Counsel & Director of Community Oriented Defender Network)
As a former public defender, Giovanni works with defenders to implement holistic practices and secure the right to counsel, which can reduce mass incarceration.
Oliver Roeder (Economics Fellow)
Roeder holds a Ph.D. and M.A. in economics from the University of Texas at Austin and a B.S. in economics from the University of Chicago. With expertise in political and behavioral economics, he uses economic analysis to identify causal connections between criminal justice policies and outcomes, as well as documenting economic effects of mass incarceration.
WASHINGTON, D.C. STAFF
Nicole Austin-Hillery (Washington Director and Counsel)
As the Center's chief liaison to Congress and the Administration, Austin-Hillery works to secure voting rights, reform campaign finance, reduce mass incarceration, and improving government oversight and accountability. She also works to improve public defense and reduce racial disparities in our justice system.
Sophia Kerby (Policy Associate)
Kerby comes to us from the Center for American Progress. She advances our federal priorities in Congress, including reducing mass incarceration.
AFFILIATED STAFF
Andrew Cohen (Fellow)
Cohen writes for the Center analyzing breaking events in criminal and civil justice and voting rights. He is also contributing editor at The Atlantic, legal analyst for 60 Minutes, and chief analyst and legal editor for CBS Radio News.