Justice Update: Pre-Trial Detention Drives Racial Disparities, President Continues Reform Push
Presidents Clinton, Obama, and 2016 Candidates Continue Reform Drive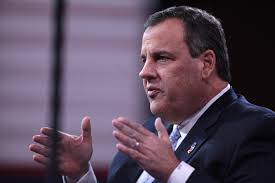 President Obama highlighted the need for criminal justice reform last week. He announced the commutation of 46 non-violent drug offenders' sentences, gave a major speech at the NAACP, and became the first sitting president to visit a federal prison. Obama's call for an end to mass incarceration found support from former President Clinton, who acknowledged that his 1994 crime bill "made the problem worse." In an op-ed for the Daily News, Inimai Chettiar wrote that Obama can do more, by expanding his use of clemency and shifting the way federal funds are sent to state and local law enforcement. Chettiar argues that Obama is likely to find support for his actions because of the new bipartisan consensus on reform. Republican candidate Chris Christie, for one, has called for bail reform and expanded drug courts and reentry programs. "We have too many folks in [prison] who simply don't belong there," he said in a speech last week. The shift in the GOP is partly attributable to the decades-long drop in crime, which despite reports to the contrary, appears to be continuing, as Chettiar explained to The Washington Post. "Concerns over racial biases in the criminal justice system and the sheer scope of the incarceration phenomenon suggest the issue could at last have its moment with voters," wrote The Economist, citing the Brennan Center's recent volume containing related essays from some of the 2016 presidential candidates.
Pre-Trial Detention a Major Driver of Racial Disparities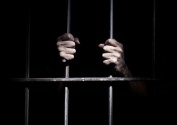 A Brennan Center report released last month pinpointed the drivers of racial disparities in American jails and laid out some common sense reforms. The New York Times cited the report, Racial and Ethnic Disparities in Jails: Recommendations for Local Practice, in an article on the overuse of pre-trial detention. The report says "Studies consistently find that African-American and Hispanic defendants are more than twice as likely to be detained in jail pending trial." Author Jessica Eaglin explained to RealClearPolitics.com how pre-trial detention "is a primary driver of racial disparities… individuals who are detained prior to their trial are two or three times more likely to be sentenced to prison. And once they actually get to sentencing, people who have been detained pre-trial are more likely to receive jail sentences."
---
Research Roundup:
A new analysis by the Women Donors Network concluded that there is a stark racial and gender imbalance in the makeup of elected prosecutors. The report found that 95 percent of elected prosecutors are white, of which 79 percent are men. Of the 5 percent non-white prosecutors, only 1 percent are women. In 14 states, all elected prosecutors are white.


The Vera Institute of Justice released a summary of their evaluation of the Adolescent Behavior Learning Experience (ABLE) program, which is aimed at reducing recidivism rates of 16 to 18 year-olds incarcerated at Rikers Island and is funded through the nation's first social impact bond. Vera determined the program did not lead to a reduction in recidivism rates among participants and failed to meet the pre-determined threshold of success (in this case, a 10 percent reduction in recidivism bed days). However, thanks to the social impact bond, taxpayers did not bear the program's costs.


A new report by the Prison Policy Initiative records the incomes of prisoners prior to their incarceration in state facilities. It found that in 2014 dollars, prior to their incarceration, prisoners had a median annual income 41 percent less than non-incarcerated individuals. This research seems to confirm a link between socioeconomic disparities and those who end up in prison.