Justice Update: Gideon's 50th, Smarter Sequester Cuts
Gideon's Failed Promise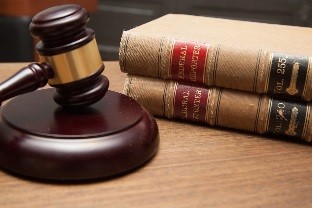 Fifty years ago this month, the Supreme Court issued its landmark Gideon v. Wainwright ruling, which guaranteed criminal defendants a constitutional right to counsel, even if they cannot afford one. Despite the Court's noble words, Gideon's guarantees remain largely unmet. For example, public defenders are so underfunded that they spend an average of less than six minutes per case at arraignments. "The sad truth is that there is no universal right to counsel today," wrote Brennan Center Fellow Andrew Cohen. "It has been legislated and judicially interpreted out of existence for millions of Americans caught up in our criminal justice systems." Karen Houppert, author of the recently published book "Chasing Gideon," noted in The Washington Post, "The war on drugs, the 'three strikes' laws and the lock-'em-up mentality of politicians have led to indigent clients flooding the courts."
But the situation is not hopeless. In a forthcoming Brennan Center white paper, Thomas Giovanni and Roopal Patel offer an array of low-cost reforms that will help bring us closer to a more fair and robust system of public defense. On April 9th, the Brennan Center and the New Press will host a panel discussion with Houppert, Giovanni, Gloria Browne-Marshall of John Jay College and Jonathan Gradess of the New York State Defenders Association, to discuss these reforms and additional ways to realize the promise of Gideon.
RSVP to the event here, or visit the Brennan Center's Gideon resource center for more on the state of the right to counsel.
Justice Department Can Be Smart About Sequester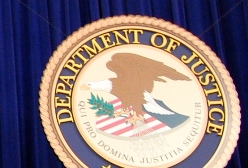 In a recent article in The Hill, Inimai Chettiar and Ethan Nadelman of the Drug Policy Alliance point out how the U.S. Department of Justice can wisely use the mandatory sequester cuts to implement evidence-based programs that prioritize public safety. "To start, the Justice Department should work to reduce the federal criminal justice population — meaning the number of people unnecessarily arrested, prosecuted, and sent to prison," Chettiar and Nadelman write. "The Justice Department should also overhaul its grant system to state criminal justice programs by making all grants performance-based." Read more in the ABA Journal or our letter to the Department and the White House's Office of Management and Budget.
Speaking further about such funding reforms, Chettiar joined Michael Jacobson from the Vera Institute for Justice to kick off the 4th Annual Criminal Justice Summit in Baton Rouge, Louisiana last Friday.
Still No Real Relief for Families Facing Foreclosure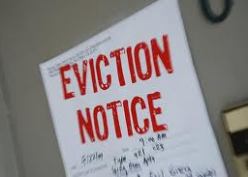 Despite last February's $25 billion agreement by the nation's five largest mortgage servicers to settle charges of "robo-signing" and other abuses, the pact has not brought relief to strapped homeowners. More than half of the settlement — $13 billion — has come through short-sale agreements, in which a borrower sells their home for less than the leftover mortgage, Mark Ladov noted in a column for Reuters. Although such sales resolve the foreclosure they do not keep families in their homes or neighborhoods intact. Read more from Ladov in The New York Times and Washington Post.
Research Round-Up
Upcoming Events
Indigent Defense Reform as Racial Justice (April 5): Thomas Giovanni will speak at Harvard University's Kennedy School of Government on why funding public defense is central to the criminal justice system's legitimacy.
Toward a Civil Gideon: The Future of Legal Services (April 6): Mark Ladov will present at a Harvard Law School symposium on the need for counsel for those facing foreclosure.
Reforming Gideon at 50 (April 9): The Brennan Center and the New Press will host a roundtable discussion at John Jay College of Criminal Justice on steps to ensure the right to counsel.
The Brennan Center is Hiring!
Want to help end mass incarceration? Join our efforts. The Brennan Center for Justice is looking for Research Associates, Attorneys, a Policy Associate, and an Economic Research Fellow for our Washington D.C. and New York offices. See all of the Brennan Center's openings here.