Justice Update: Criminal Justice Reform Tops 2016 Agendas
Criminal Justice Reform at Forefront of 2016 Agendas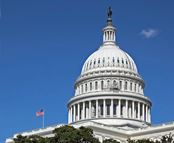 In the first minute of his State of the Union address, President Barack Obama called on members of Congress to "work together this year on bipartisan priorities like criminal justice reform." The remark was a nod to the Sentencing Reform and Corrections Act of 2015, which is pending before Congress. In an op-ed following the speech for The Guardian, Inimai Chettiar wrote it was "unprecedented" for a president "to stand before the American people and call on Congress to pass legislation to reduce imprisonment."
Last week, more than 70 police chiefs and prosecutors wrote to congressional leaders urging passage of the bill. And yesterday, a congressional panel tasked with recommending ways to improve America's federal corrections system suggested reforming mandatory minimum sentencing practices. Meanwhile, governors of Illinois, Iowa, New York and New Jersey have all recently noted the need to change the criminal justice system. For example, New Jersey Gov. Chris Christie (R), who is also running for the GOP presidential nomination, is making a push to steer nonviolent offenders toward drug treatment and away from imprisonment. Read more in The Wall Street Journal.
Rising Crime? Not so Fast.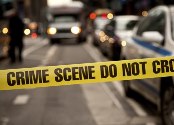 The Brennan Center's preliminary analysis of 2015 crime trends has become an authoritative resource for news outlets discussing recent crime statistics. The analysis, which showed that anecdotal reports of rising crime are not supported by comprehensive data, was referenced by The New York Times in a story about a 2 percent drop in major felonies last year in New York City. "As reflected in the reported levels of the most serious types of crime, the city in 2015 was as safe as it had been in its modern history," the paper said. In fact, "crime rates in America's largest cities have remained the same since 2014 and are projected to decrease by 5.5 percent by year's end," Politico noted in an article detailing the Center's updated December analysis. Read more in BuzzFeed, The Christian Science Monitor, Mother Jones, NPR, The Washington Post and The Washington Times. Also read the recent FBI crime data with similar results.
---
Research Roundup
The number of juveniles sentenced to spend time in juvenile detention facilities fell by 53 percent between 2001 and 2013, according to a policy brief from The Sentencing Project. One in three juvenile facilities have closed since 2002.
More than half of male prisoners between the ages of 60 and 81 across nine prisons in the North of England exhibited clinical signs of depression, noted an article from the peer-reviewed journal Age and Aging. The depression was associated with unmet physical health-care needs in prison.
According to data from the Bureau of Justice Statistics, 1 in 36 adults was under some form of correctional supervision at the end of 2014. That's about 52,200 fewer offenders than at year's end of 2013, and is consistent with a downward trend over the last few years.