Justice Update: Crime Remains Low as 2016 Presidential Contenders Turn to Justice Issues
Despite Headlines, Crime Remains at Historic Lows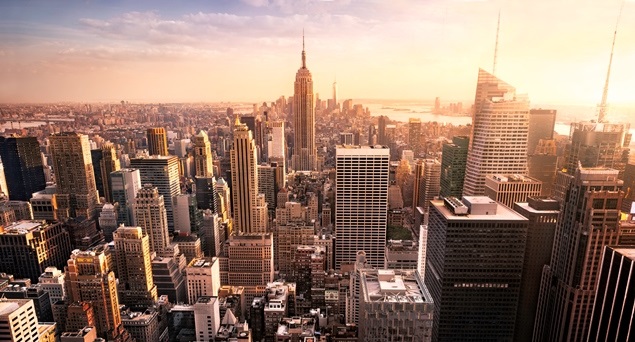 Last month a new Brennan Center analysis found that, as The Washington Post's Radley Balko wrote, "the alleged 'soaring' homicide rate in large American cities was mostly hype." New York in particular continues to be among the nation's safest cities, as Inimai Chettiar wrote in an op-ed for AM New York and New York City Police Commissioner Bill Bratton told his officers in a speech covered by Politico New York. "As the Brennan Center analysis shows," wrote The New York Times in an editorial, "overall violent crime … is projected to be 1.5 percent lower in 2015 than 2014 … Misunderstanding crime rates – or worse, using them for political purposes – makes it hard to have an informed debate about which policies will be most likely to keep violence down." A Center report from earlier this year, cited this month in The Washington Post, found that those policies do not include increased incarceration, which had only a small impact on crime rates between 1990 and 2000 and almost no impact since. Read more from The Atlantic, NBC News, and Slate.
Issues of Crime and Punishment Loom Large in 2016 Race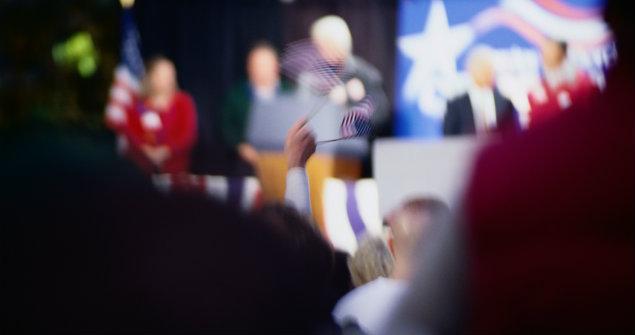 Presidential candidates in both political parties are engaging more with the issue of reducing imprisonment than at any time in recent memory. "You don't have everyone saying they're tough on crime," Inimai Chettiar told The Associated Press. "Instead, you have people offering different policy solutions." Several Republican candidates have focused on the issue of drug abuse, wrote The Washington Post, including a number, like Chris Christie, Ted Cruz, and Marco Rubio, who wrote essays in the Brennan Center book Solutions: American Leaders Speak Out on Criminal Justice Reform. Some candidates still oppose policies that reformers have applauded, like the Obama administration's release of 6,000 nonviolent drug offenders in November. But the growing bipartisan consensus for reform heralds a real shift in the public conversation around justice policy. In The Reverse Mass Incarceration Act, the Center proposed a path forward for reducing record-high prison populations. "If you're really serious about reducing these numbers, you need to have bold proposals," Lauren-Brooke Eisen told The Los Angeles Times.
Criminal Justice Fees and Fines Under Scrutiny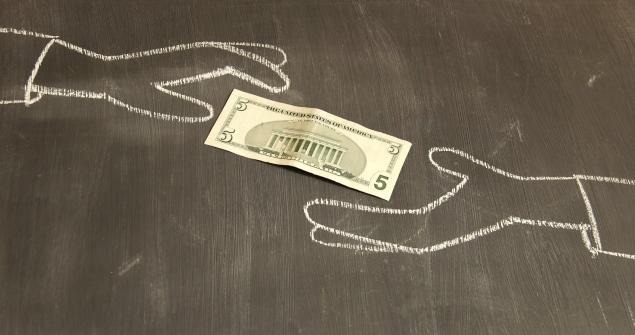 An increasing number of states like Illinois are suing released prisoners to pay for their incarceration costs, in what The Guardian called "the latest twist on the 'pay-to-stay' trend across the U.S." Citing a recent Center report, Lauren-Brooke Eisen told the paper that at least 43 states authorize charging inmates such fees. Think Progress reported that Massachusetts is considering a bill that would make 10,000 prisoners pay for some part of their incarceration. 80 percent of inmates are indigent, so their families often end up footing the bill. This "burden takes a disastrous toll on those families," wrote Think Progress, "as they are forced to take out loans, find additional work, and sacrifice their own well-being." This month, the Laura and John Arnold Foundation launched an initiative to tackle the proliferation of these fines and a broad coalition met with White House and Justice Department officials. View an interactive map of states that permit inmate charges for room and board, medical fees, or both.
---
Research Roundup
The Vera Institute of Justice released a report and interactive tool examining jail data nationwide from 1970 to 2014. There has been a four-fold increase in the number of people held in jail, with the nationwide jail incarceration rate in 2014 exceeding the highest county rates in the 1970s. Jail growth has been the steepest in mid-sized and small counties.

A brief from the Charles Colson Task Force on Federal Corrections in collaboration with the Urban Institute found that 26% of federal drug offenders have no prior criminal history whatsoever, and over three-quarters have no serious history of violence. Given mandatory minimum penalties and federal sentencing guidelines, it is expected that the average time served for these drug offenses will be more than nine years.

An article published in Justice Quarterly examined the influence of race and gender on juvenile court outcomes for low-level offenses often ignored by researchers. The authors found that black juveniles were significantly more likely to be detained and adjudicated delinquent.