The Fair Courts E-Lert: Wisconsin Supreme Court Election, Kansas Jurisdiction-Stripping Amendment
STATE COURTS
Dallet Wins Wisconsin Supreme Court Race, Pledges to Revive Recusal Reform
On April 3, Milwaukee County Circuit Judge Rebecca Dallet defeated Michael Screnock, a Sauk County Circuit judge, for a 10-year term on the Wisconsin Supreme Court.
The nonpartisan election saw $2.6 million in spending on television and radio ads alone, with more than $1.7 million coming from outside groups. Outside groups' ads focused on candidates' rulings in criminal cases – one ad described Dallet as "one of Wisconsin's toughest judges," and one ad argued Screnock "has a record of throwing the book at murderers, abusers and predators." Ads also attacked Dallet and Screnock for allegedly ruling leniently in particular criminal cases. The race attracted national attention, including robocalls by former Vice President Joe Biden on behalf of Dallet, and spending by the National Rifle Association on behalf of Screnock.
The race elevated judicial recusal as a central issue. Despite recent reform efforts, Wisconsin's Supreme Court has maintained lax recusal rules, which say that campaign contributions alone are insufficient grounds for recusal. Dallet and Screnock debated whether their opponent would step aside in cases involving special interests or lawyers who supported their campaigns. Dallet said after her victory that "one of her top priorities…is to reopen the idea of changing the court's recusal rules."
Justice Dallet will replace retiring Justice Mike Gableman in August.
---
Kansas Lawmakers Advance Constitutional Amendment to Strip Judiciary of Power to Hear School Funding Cases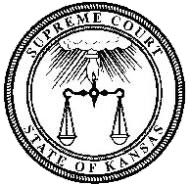 The Kansas Supreme Court has ruled the legislature is violating the state constitution by inadequately funding public schools, and gave legislators until April 30 to find a solution. On Wednesday, the Kansas House Judiciary Committee voted to advance an amendment that would alter the state constitution and largely prohibit courts from hearing school funding cases. The amendment would make the determination of the amount of public school funding required by the constitution "exclusively within the legislative power."
Kansas Secretary of State Kris Kobach, who also recently said that disobeying the court's order is "one option that has to stay on the table," supports the amendment. He argues that it's necessary to stop "unelected judges from hijacking the Legislature's power." The House Judiciary Committee advanced the amendment by a narrow 12-10 margin, despite bipartisan opposition.
---
Federal Appeals Court Declines to Reinstate Judicial Primaries in North Carolina
In 2017, the North Carolina General Assembly passed a law canceling judicial primaries for 2018. According to The News & Observer, the North Carolina Democratic Party sued, arguing that eliminating primaries for partisan judicial elections undermined its free speech rights. The leaders in the General Assembly have said they eliminated the primaries to give themselves more time to change how North Carolina selects its judges and eliminate judicial elections entirely. U.S. District Judge Catherine Eagles in January partially granted a request for a preliminary injunction by the plaintiffs, reinstating primaries for statewide judicial races while the suit went to trial.
The defendants appealed Eagles' decision, and in February the U.S. Court of Appeals for the Fourth Circuit stayed the lower court's decision, once again cancelling the state's judicial primaries. On Monday, according to the Greensboro News & Record, the three-judge Fourth Circuit panel fully vacated the lower court decision, which means the 2018 judicial primaries will not take place.
The case is set to go to trial June 7.
---
FEDERAL JUDICIARY
White House Describes Judicial Litmus Test, Thanks President Obama for Vacancies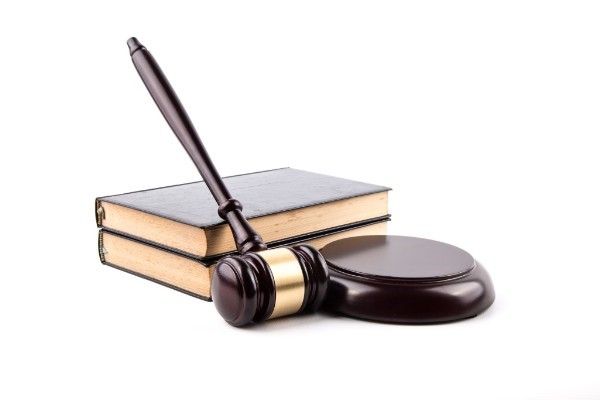 President Donald Trump is rapidly reshaping the federal bench. According to Time magazine, President Trump set a record for the highest number of federal appeals judges confirmed in the first year of his presidency. And as The New York Times reports, the president is using a new litmus test for his nominees. White House Counsel Donald McGahn told the Conservative Political Action Conference that, as opposed to past presidents who used "single-issue litmus tests," the Trump administration has a "coherent plan" to nominate judges who would slow the growth of "the administrative state," or the power of federal regulatory agencies to interpret laws and enforce regulations.
In a speech in Ohio last week, President Trump thanked former President Obama for leaving judicial vacancies for him to fill. "When I got in, we had over 100 federal judges that weren't appointed," Trump said. "I don't know why Obama left that. It was like a big, beautiful present to all of us." The Hill notes that a "Republican-controlled Senate slow[ed] down confirmations during the last two years of the Obama administration," and did not confirm many of his nominees, including his nominee to the Supreme Court, Merrick Garland.