The Fair Courts E-Lert: Suit Challenging Alabama's Judicial Selection System Moves Forward; Trump Nominates 16 New Federal Judges
NORTH CAROLINA
Debate Heating Up Over Competing Plans to Overhaul North Carolina's Judicial Selection System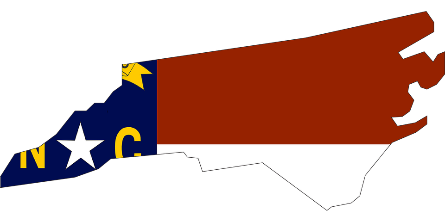 The North Carolina legislature heard testimony this week on the controversial judicial redistricting plan introduced by State Representative Justin Burr. According to Anne Blythe of The News & Observer, the legislature has faced "criticism for rolling out the new lines for judicial and prosecutorial districts without involving judges, prosecutors and others from the court system in the process." Representative Marcia Morey, a former judge, stated at the hearing that she "has spoken with people in 20 districts across the state and had not encountered anyone who supports the proposal."
Blythe suggests this discontent may pave the way for a judicial selection system overhaul. Experts at the hearing testified about systems of selection used in other states, including merit selection systems in which a small appointed commission vets and recommends judicial candidates for appointment. Blythe reports that Jim Blaine, chief of staff to North Carolina Republican Senate leader Phil Berger, and North Carolina's Chief Justice Mark Martin, are planning to advocate for such a system. Blythe suggests this advocacy may make headway, and, according to Gary D. Robertson of the Associated Press, even Rep. Burr said he was open to a "deal in which passage of new maps would be linked to a proposed constitutional amendment on the ballot that…would overhaul how judges are chosen."
---
JUDICIAL SELECTION
Alabama Lawsuit Alleging Statewide Judicial Elections Disenfranchise Minority Voters Moves Forward
On August 31st, a federal judge allowed a lawsuit, filed by the Alabama NAACP and the Lawyers' Committee for Civil Rights against the state of Alabama, alleging that Alabama's system of statewide voting for appellate judges disenfranchises black voters, to proceed. Amy Yurkanin of Alabama Media Group notes that Alabama's current selection system is not common: "Alabama is one of just five states that hold partisan, statewide elections for appellate courts." Under this system, Yurkanin writes, appellate courts in Alabama "have been all-white for the last 16 years" despite African Americans accounting for more than a quarter of the state's population. The lawsuit alleges that this is, in part, because voting is statewide, rather than divided into districts: this system disenfranchises Alabama's black voters who do not constitute a majority statewide, but are numerous enough to elect a judge of their choosing if the state was divided into districts. The litigants propose dividing the state into districts, increasing the chances of success for black candidates.
The federal judge rejected Alabama's motions to dismiss the lawsuit, allowing the suit to proceed.
---
FEDERAL NOMINATIONS
Trump Announces 16 New Judicial Nominations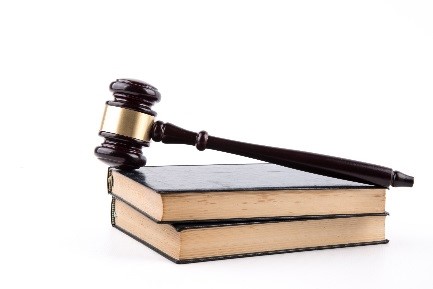 Last week, Trump announced "his seventh wave of judicial nominees as he works to fill more than 100 vacancies on courts across the U.S.," reports Lydia Wheeler of The Hill. Notably, Wheeler explains that among these nominees was Trump's "own deputy assistant and deputy counsel, Gregory Katsas," who he nominated "to serve as a circuit judge for the District of Columbia, the nation's second-most-powerful court."
Conservative organizations praised the Katsas nomination, with the Judicial Crisis Network describing him as "well qualified" and "humble, and the National Review hailing him as a "brilliant advocate and fierce defender of constitutional principles." Others voiced concern about the implications of Katsas' views: Steve Vladeck, Professor at the University of Texas School of Law, for instance, explained that "There's no question that [Katsas] ticks all the most important ­boxes for government experience, but that experience is very pro-executive-branch."
---
Senators Withhold Necessary Approval for Trump's Judicial Nominees
Senators Al Franken (D – MN), Ron Wyden (D – OR) and Jeff Merkley (D – OR) announced they will not turn in affirmative "blue slips" for President Trump's recent judicial nominations to the 8th and 9th Circuits. Currently, blue slips give Senators a kind of veto over presidential judicial nominations from their home state: if a single senator from the judge's state declines to return his or her blue slip to the Senate Judiciary Committee, the Committee cannot continue nomination proceedings.
Franken, Wyden and Merkley said they are withholding their blue slips because the White House did not seek their input prior to submitting nominations. Seung Min Kim of Politico writes that Wyden and Merkley "told the administration they would not greenlight any candidate that had not been approved by a bipartisan judicial selection committee in the state." Dahlia Lithwick of Slate notes that Democrats' use of the blue slip against Trump's nominees has sparked debate among Republicans about whether to eliminate the blue slip tradition entirely.
Senator Mitch McConnell has signaled that Republicans will soon move to eliminate or weaken the blue slip. Yesterday, McConnell stated that "the blue slip, with regard to circuit court appointments, ought to simply be a notification of how you're going to vote, not the opportunity to blackball." Democrats hope to persuade Republicans to maintain the Senate tradition.