Fair Courts E-Lert: President Trump's Judicial Appointments Outpace Predecessors; SCOTUS Modernizes Website
JUDICIAL APPOINTMENTS
President Trump Outpaces Predecessors in Judicial Appointments
With the Senate's Tuesday vote to confirm Kevin Newsom to the 11th Circuit Court of Appeals, President Donald Trump is outpacing Presidents Barack Obama and George W. Bush in securing judicial confirmations in the early months of their presidencies. In Trump's first six months in office, the Senate confirmed five judicial nominees, while the Senate confirmed none of Obama's judicial nominees and three of Bush's judicial nominees in their respective first six months. Allan Smith of Business Insider writes that this may be due in part to the pace and geography of the nominations Trump has put forth. According to Smith, Trump has "nominated 18 people for district judgeship vacancies [and] 14 for circuit courts and the Court of Federal Claims," whereas in his first six months, Obama "nominated just four district judges [and] five appeals court judges." Moreover, Smith found a significantly higher proportion of Trump's nominees are from "states [he] won outright" than were Obama's nominees, and few of Trump's judicial nominations are in states with Democratic senators, who might withhold the customary "blue slip," demonstrating the consent of the nominees' home-state senators.
---
SCOTUS
Supreme Court Unveils New Website and Electronic Filing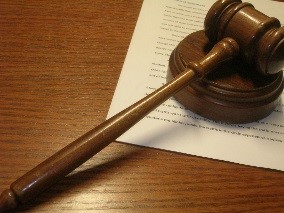 The Supreme Court unveiled an updated website last week, with improvements that provide more details on court operations and cases, and make those details more accessible than the previous website. According to Andrew Hamm of SCOTUS Blog, the Court's Public Information Office explained that the updates include "a more consistent menu structure, a more interactive calendar, faster access through Quick Links, improved page load times, and reduced page scrolling." Hamm also notes that search results now include "links to the docket entries and the questions at issue in each case… instead of indicating only that the court will hear oral arguments." The website also "provides access to transcripts, audio and other case information." Hamm reports that the website's new case-citation system will also fight "linkrot," following a 2013 finding that "half the links in Supreme Court opinions no longer work." The Court continued its move towards modernization with an announcement on Thursday that a new electronic filing system would be operational this November. Parties will still have to file documents in paper, but most "will also be required to submit electronic versions of documents through the electronic filing system. The filings will then be posted to the Court's docket and made available to the public through the Court's website."
---
STATE JUDICIAL SELECTION
Missouri Legislator Critiques Missouri Plan, Plans to Recommend Changes
Last week, Missouri State Rep. Nick Schroer, also an attorney, authored an op-ed in the St. Louis Post-Dispatch arguing the state's method of judicial selection needs reform. Rep. Schroer claims that the Missouri Plan "takes too much power away from the people" in the state. As evidence, he points to the political ideology of past judicial nominees, noting that since 1995, "the Appellate Judicial Commission has nominated only three Republicans, just 10 percent of the overall total" of nominees. In particular, Schroer points to past instances in which the commission nominated two liberal justices and one conservative when a Republican governor was in office, "forcing the governor's hand" into nominating either a liberal candidate or the Republican candidate of the panel's choosing, as evidence of "partisanship in the supposedly nonpartisan judicial selection process." Ultimately, Schroer argues such partisanship impacts the judiciary, as "the perception of bias can undermine public faith in the institution." Schroer says he "will be working closely with fellow Republicans to suggest changes to the Missouri plan," and invites readers to share their thoughts about how to "restore balance" to the commission.
---
SEPARATION OF POWERS
Ninth Circuit Rules Judiciary Cannot Compel Executive to Fulfill Certain International Treaty Obligations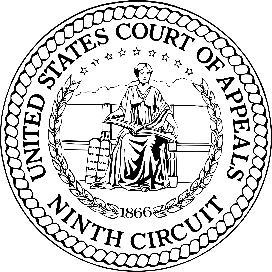 On Monday, the Ninth Circuit ruled that the judiciary does not have the power to mandate the executive branch fulfill certain international treaty obligations. The Republic of the Marshall Islands sued the U.S. in 2014 for failing to uphold its obligations under the Treaty on the Nonproliferation of Nuclear Weapons, specifically Article VI's requirement that parties "pursue negotiations in good faith on effective measures" to move toward nuclear disarmament. Helen Christophi of Courthouse News Service writes that the suit asked "a federal judge to find the United States in breach of its treaty obligations and to order it to convene negotiations within one year to eliminate" its nuclear weapons. The Ninth Circuit ruled that Article VI of the treaty is not enforceable in U.S. courts because the provision "offers no directive to domestic courts [to carry out enforcement] and instead calls for future action by a political branch." Circuit Judge M. Margaret McKeown wrote for the panel, saying "diplomatic negotiations among parties to this treaty fall quintessentially within the realm of the executive, not the judiciary."