The Fair Courts E-Lert: Pennsylvania Lawmakers Push for Impeachment of PA Supreme Court Justices; ICE Announces Courthouse Arrest Policy
JUDICIAL INDEPENDENCE
Judge Who Determined Stanford Sexual Assault Case Will Face Recall Election in June
In 2016, Judge Aaron Persky, of the Superior Court of California in Santa Clara County, sentenced Stanford swimmer Brock Turner to six months in jail for sexually assaulting an unconscious woman. The victim's statement at sentencing went viral, and provoked public outrage. Activists argued that Persky's sentence was grossly lenient— the maximum Turner faced was 14 years in prison—and a result of his privilege as a white male collegiate athlete. Persky has defended his decision, noting, "California law requires every judge to consider rehabilitation and probation for first-time offenders. It's not always popular, but it's the law."
This outrage culminated in a movement to recall Judge Persky from the bench. The California Commission on Judicial Performance investigated Persky for bias, and cleared him of wrongdoing. But the recall effort has persisted. Michele Dauber, a professor at Stanford Law School leading the effort to recall Judge Persky, has argued that Persky has a record of "overly lenient sentencing in sexual assault cases." Others argue the recall effort undermines impartial judicial decision-making: the Dean of Berkeley Law School, for instance, argued, "Justice, and all of us, will suffer when judges base their decisions on what will satisfy the voters."
On Tuesday, the Registrar of Voters announced that the recall petition had garnered enough signatures to be on the ballot in June. If not for the recall ballot initiative, Persky's term would have ended in 2022.
---
Pennsylvania Lawmaker Pushes for Impeachment of PA Supreme Court Justices Following Gerrymandering Decision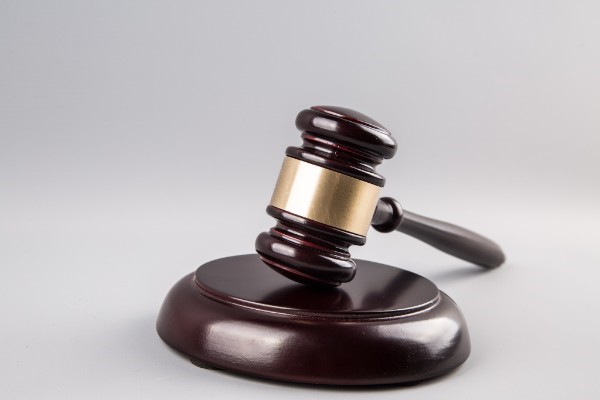 In January, the Pennsylvania Supreme Court found that the state's gerrymandered congressional maps violated the state constitution, and ordered the legislature to re-draw the maps ahead of the upcoming midterm elections. The verdict was appealed to the U.S. Supreme Court, which declined to block the Pennsylvania court's order.
On Monday, Pennsylvania State Rep. Cris Dush released a memorandum urging his House colleagues to impeach the five Pennsylvania Supreme Court justices who ordered the maps redrawn. Dush argued to CNN, "When the Supreme Court oversteps its authority, the only remedy that is left in the checks and balances system is for impeachment." Republicans control the Pennsylvania House and Senate. Impeachment requires approval by the majority of the House, and two-third of the state senate. Douglas Keith of the Brennan Center noted, "For more than two centuries it's been understood in America that, for courts to have the independence necessary to play their proper role, judges shouldn't be impeached for rulings we disagree with or for other political motivations."
This echoes a larger trend of political attacks on judicial independence in states across the country. On Tuesday, the Brennan Center for Justice released an analysis of legislative assaults on state courts in 2018, which range from efforts to gain a partisan advantage by changing how judges are selected to giving the legislature authority to override judicial decisions
---
Judge Trump Criticized for his Mexican Heritage Will Hear Border Wall Case
In 2016, Trump — then a candidate—said United States District Court Judge Gonzalo Curiel, who was presiding over a lawsuit against Trump University, was biased due to his Mexican heritage, and could not rule impartially in the case. Trump explained to Jake Tapper at the time, "We are building a wall. He's a Mexican. We're building a wall between here and Mexico." Judge Curiel was born in Indiana. Trump's remarks drew widespread criticism, as Republicans and Democrats condemned Trump's comments as racist and an unjust attack on judicial independence.
Judge Curiel is now set to hear a case on Trump's border wall. As CNN explains, the suit was "brought by the state of California and multiple groups, [and] challenges the Department of Homeland Security's power to waive environmental laws in their construction of a border wall." Judge Curiel will hear the case this Friday; whether Trump will comment about Judge Curiel presiding over the case remains an open question.
---
ACCESS TO JUSTICE
ICE Announces Courthouse Arrest Policy

Last week, U.S. Immigrations and Customs Enforcement (ICE) announced their policy on courthouse arrests. Courthouse raids by ICE have recently drawn critique from judges in California and activists in New York, who argue courthouses should be sensitive locations like schools and hospitals, where deportation arrests are prohibited. Prosecutors and advocacy organizations have argued that courthouse raids have a chilling effect on undocumented immigrants and restricts their access to justice, as they fear that if they bring a matter to court or serve as a witness, they may be deported.
The new policy states that ICE will enter courthouses to arrest "specific, targeted aliens," who are either "aliens with criminal convictions, gang members, national security or public safety threats, aliens who have been ordered removed from the United States but have failed to depart, and aliens who have re-entered the country illegally after being removed." The policy also leaves ICE agents the discretion to arrest family and friends of targets who interfere with ICE arrests. The Immigrant Defense Project told Reuters that the policy continues ICE's practices over the last year that "trample the constitutional rights of immigrant communities."