The Fair Courts E-Lert: North Carolina Senate Committee Considers Judicial Selection Models; Senate Judiciary Committee Advances Ten Nominees to Vote
STATE COURTS
North Carolina Senate Committee Considers Judicial Selection Models
On Wednesday, the North Carolina Senate Select Committee on Judicial Reform and Redistricting heard testimony from the Brennan Center's Alicia Bannon, and Professor John Orth and Dean Martin Brinkley of the University of North Carolina School of Law. Orth and Brinkley testified about the history of judicial selection in North Carolina, and Bannon testified about methods of judicial selection in other states and made recommendations for reform.
The North Carolina General Assembly, which has already eliminated judicial primaries for 2018, is considering a number of proposals that would alter how judges are selected in North Carolina: judicial redistricting, legislative selection of judges, and reducing judicial term lengths to two years. Based on the experience of judicial selection across the country, Bannon warned the committee of the problems that arise when the legislature has the power to select judges, and of the undesirable political pressures that judges would face under two-year terms. Instead, Bannon recommended a gubernatorial appointment system in which the governor selects a nominee from a list vetted by a judicial nominating commission of diverse membership.
---
Florida Supreme Court Justice Will Not Be Removed from Judicial Selection Case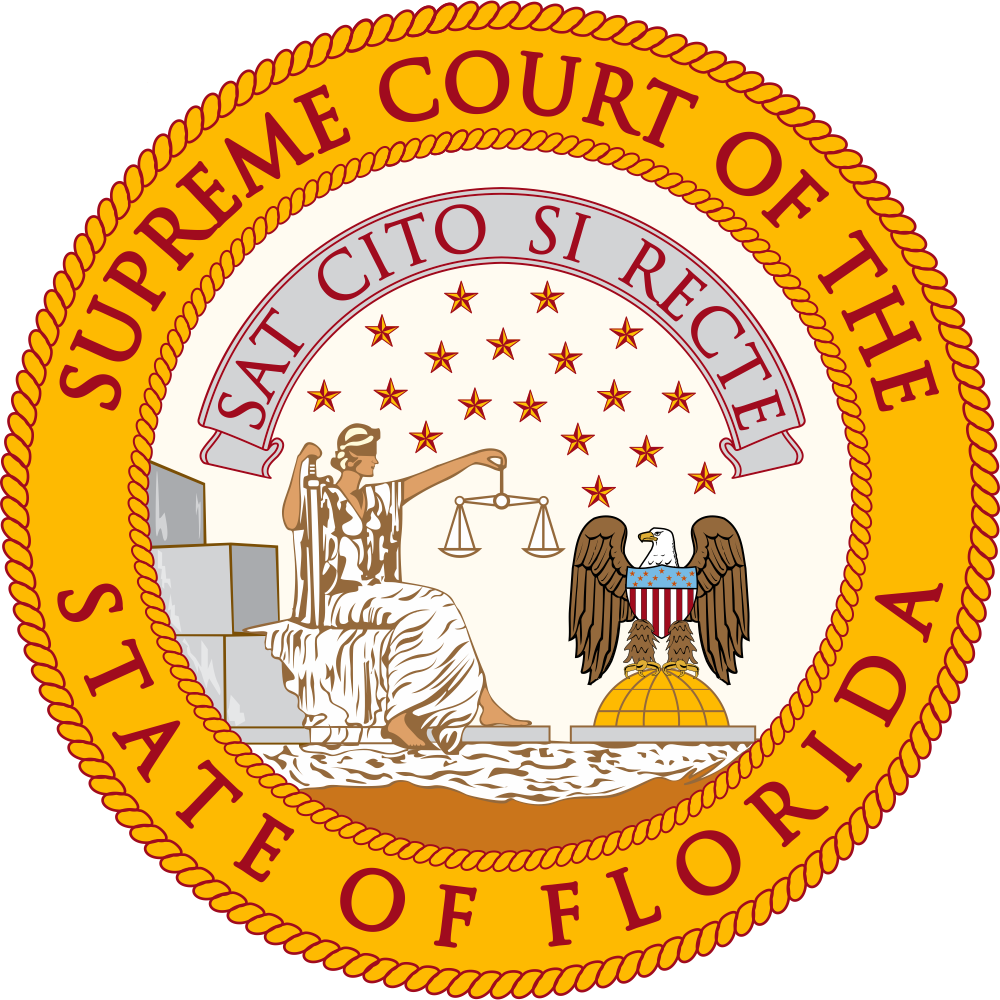 In Florida, three state supreme court justices will be replaced in 2019, and an ongoing suit before the Florida Supreme Court seeks to determine whether outgoing Governor Rick Scott or his successor will have the power to appoint the new justices.
Following oral arguments in the case, Governor Scott's attorneys asked Justice Barbara Pariente to disqualify herself on the grounds that she could not be impartial. As justification, Governor Scott cited comments made by Justices Pariente and Labarga to one another immediately after the argument, and picked up by microphones, discussing current members of Florida's Judicial Nominating Commission and allegedly saying the word "crazy" after Justice Labarga pointed to one. Governor Scott also cited comments made by Justice Pariente during her 2012 campaign to retain her seat on the court. The parties challenging Scott's power to appoint the new justices argued Scott's motion was a "'transparent bullying tactic' that 'would set a dangerous precedent.'"
In Florida, Justice Pariente alone determines whether to recuse herself from the case, and last week, the Florida Supreme Court issued an order denying Scott's motion. The order does not contain an explanation, which conservative organizations advocating for Pariente's recusal—in particular the NRA—have taken issue with.
---
Federal Appeals Court Upholds Montana's Nonpartisan Judicial Election System
On Thursday, a three-judge panel of the 9th U.S. Circuit Court of Appeals unanimously upheld a Montana Code of Judicial Conduct rule that ensures judicial elections in Montana remain nonpartisan. According to the Associated Press, Mark French, a judicial candidate, challenged the law, which prohibits candidates from seeking, accepting, or using endorsements from political parties or elected officials. French argued the law violated his First Amendment rights, because it prohibited him from championing an endorsement by a local Republican Party committee, and from seeking additional endorsements, in his campaign.
Ultimately, citing a recent Supreme Court decision allowing for restrictions on some judicial campaign activity, the 9th Circuit upheld the rule, finding that it serve's Montana's compelling interests "in an impartial and independent judiciary." The court wrote that "Seeking and using political endorsements may create the appearance that a judge will favor certain politicians or political parties," and that Montana sought to maintain independence between the judicial branch and the political branches by "structur[ing] its third branch differently from the political branches."
---
FEDERAL JUDICIAL NOMINEES
Senate Judiciary Committee Advances Ten Nominees to Floor Vote
Yesterday, the Senate Judiciary Committee voted to advance ten of Trump's federal judicial nominees to a full floor vote. The Committee voted 11-9 along party lines to advance the nominations of the three circuit court nominees in the group – Steven Grasz of Nebraska, nominated to the 8th Circuit Court of Appeals, and Don Willett and James C. Ho of Texas, nominated to the 5th Circuit Court of Appeals.
Steven Grasz's nomination generated controversy after the American Bar Association's Standing Committee on the Federal Judiciary unanimously found Grasz not qualified for the position due to his temperament and his inability to separate "his role as an advocate from that of a judge." Civil rights organizations have also denounced James C. Ho for his support of discriminatory voter suppression laws and potential involvement in the Bush Justice Department's torture policy.
All three nominees have ties to the conservative Federalist Society, according to Tim Ryan of Courthouse News. Sen. Sheldon Whitehouse, D-R.I., accordingly argued the nominees were hand-picked by "powerful interests [who] expect them to be terrible judges." The full Senate must now vote on whether to confirm the 10 nominees.