Fair Courts E-lert: NC Gov. Fills Vacancy After Judge Resigns; WI High Court Rejects Recusal Rule Change
New Resource: The Criminal Justice Policy Program at Harvard Law School has introduced a new interactive resource on criminal justice debt. This resource includes a tool for comparing court fees and fines policies nation-wide, information about criminal justice debt in each state, and tools for reformers to compare laws and consider policy alternatives.
STATE JUDICIAL SELECTION
NC Governor Appoints Replacement After Republican Court of Appeals Judge Resigns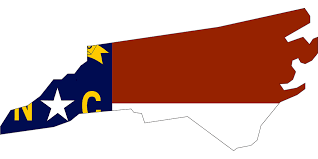 Judge J. Douglas McCullough of the North Carolina Court of Appeals, a Republican, made a surprise retirement announcement on Monday, allowing Gov. Roy Cooper (D) to appoint John Arrowood, a Democrat, to fill the position that same morning, write Anne Blythe and Mark Binker for The News and Observer. According to the authors, Judge McCullough's resignation was motivated by legislation that will "reduce the number of Appeals Court judges to 12 from the current 15 members." The bill was vetoed by the governor, but the legislature overrode that veto. Judge McCullough said of his resignation: "I did not want my legacy to be the elimination of a seat and the impairment of a court that I have served on." Judge McCullough was expected to step down at the end of May when he reached North Carolina's mandatory retirement age for judges. Under the new law, the governor would have been denied the power to appoint a new judge to fill the vacancy. Amy Auth, a spokesperson for Sen. Phil Berger (R – 26th District), criticized the appointment, saying that the governor "put his partisan allegiance above the voters by singlehandedly changing the party makeup of the Court of Appeals with a Democrat who was soundly rejected by them in 2014." However, Judge McCullough observed that when North Carolina had a Republican governor, the Democratic General Assembly "did not interfere with his power to make appointments to the judiciary."
---
RECUSAL
WI Supreme Court Votes Against Proposed Change to Recusal Rules
Last week, the Wisconsin Supreme Court rejected a proposal to change the rules governing when judges must step aside from cases involving campaign donors, writes Patrick Marley for The Milwaukee Journal-Sentinel. Marley writes that "[t]he decision keeps in place a 2010 rule that has faced criticism because it allows judges to stay on cases affecting their biggest financial backers." The recusal rule change was proposed by "54 retired jurists" and would create "a bright line for conflicts of interest to make it clear when judges cannot hear cases." Justice Annette Ziegler, who, along with four other conservative justices, voted against the rule change, said "[t]he petitioners here have asked us to do something that does not comport with the constitution as I view it." Justice Rebecca Bradley said she believed "[e]very judge and justice in Wisconsin should be highly offended by this petition because it attacks their integrity." However, Justice Shirley Abrahamson, who voted for the rule change, said she saw "nothing in the Wisconsin Constitution or the U.S. Constitution that says that this court can't make reasonable recusal rules." The Brennan Center filed a comment with the Wisconsin Supreme Court in support of the rule change.
---
SUPREME COURT
SCOTUS Rules Defendants Entitled to Court Fee Refund After Reversed Conviction
The U.S. Supreme Court ruled 7-1 last week in Nelson v. Colorado that "[p]eople who are freed from prison when their convictions are reversed deserve a refund of what they paid in fees, court costs and restitution," writes David Savage for the Los Angeles Times. The case was brought by two people "who were convicted of sex crimes but had their convictions reversed." After the reversals, "the state insisted on keeping the restitution they had paid." Justice Ruth Bader Ginsburg, who authored the majority opinion, wrote that they "are entitled to be presumed innocent" and that the state "has zero claim" to their money. She added that "Colorado may not presume a person, adjudged guilty of no crime, nonetheless guilty enough for monetary extractions." Justice Clarence Thomas dissented from the ruling, writing that "petitioners have not demonstrated that the defendants whose convictions have been reversed possess a substantive entitlement, under either state law or the Constitution, to recover money they paid to the state pursuant to their convictions." Justice Samuel Alito, who filed a separate concurrence, wrote that while he agreed with the outcome, it was "unnecessary for the court to issue a sweeping pronouncement on restitution."
---
JUDICIAL ETHICS
AL High Court Upholds Suspension of Chief Justice Roy Moore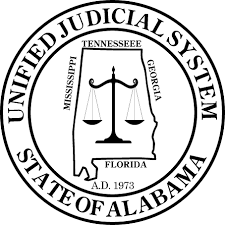 On April 19, the Alabama Supreme Court upheld the suspension of Chief Justice Roy Moore for the remainder of his term, writes Kent Faulk for AL.com. Justice Moore was suspended after he issued an administrative order "against the issuance of marriage licenses to same-sex couples." In a press conference following the decision to uphold the suspension, Justice Moore "called the prosecution 'politically' motivated and declared that he remains Chief Justice despite the suspension." Richard Cohen, who serves as the president of the Southern Poverty Law Center, which filed the ethics complaint against Moore, issued a statement saying, "Roy Moore's violation of the Canons of Judicial Ethics was egregious. He got what he deserved." Chief Justice Moore had also previously been removed from the bench in 2003, after he refused "a federal order to remove a Ten Commandment monument from the Alabama Supreme Court building." He announced on April 26 that he will be resigning from the court and plans to run for the U.S. Senate seat vacated by Attorney General Jeff Sessions.