The Fair Courts E-Lert: McConnell Argues Blue Slip Shouldn't Be Decisive; Governor Roy Cooper Vetoes Bill to Eliminate Judicial Primaries
FEDERAL JUDICIAL NOMINEES
McConnell Argues Blue Slip Shouldn't Be Decisive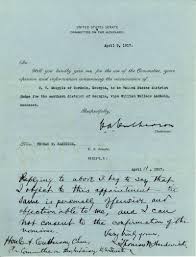 On Wednesday morning, Sen. Mitch McConnell (R-KY) called for the end of a practice allowing home state senators to halt federal district and circuit court nominations. The policy, adopted in 1917, has changed over time, but, for the past 10 years, has required both home state senators submit "blue slips" in order for the Senate Judiciary Committee to consider a judicial nominee from their state. Without both blue slips, nomination proceedings halted.
McConnell told The Weekly Standard that he hopes to eliminate the blue slip for all judicial nominations. "'The majority'—that is, Republicans—will treat a blue slip 'as simply notification of how you're going to vote, not as an opportunity to blackball,'" he said. McConnell's spokesman clarified that the interview did not relay an official policy change, but rather "the Leader's well-known public position on the matter." Wednesday evening, Grassley's spokesman released a statement that he "expects Senators and the President to continue engaging in consultation when selecting judicial nominees, and that, as in the past, any abuses of the courtesy would be addressed on a case-by-case basis," indicating resistance to McConnell's desired change.
---
NORTH CAROLINA
Governor Roy Cooper Vetoes Bill that Would Eliminate Judicial Primaries
Last week, the North Carolina Senate and House passed Senate Bill 656, which eliminates the scheduled primaries for 2018 judicial elections and enacts other electoral changes. Dan Way of Carolina Journal News Service explains that Democrats claimed the bill "was partisan gamesmanship to protect the seat held by Republican Supreme Court Justice Barbara Jackson," but Republicans have defended the bill by saying cancelling the primaries merely gives them more time to continue working on a controversial judicial redistricting plan, HB 717. Way explains that GOP legislative leaders claim redistricting is necessary so that maps "reflect population and other changes since they were last mapped 60 years ago." Progressive critics allege that proponents of HB 717 aim to gerrymander judicial districts to give Republicans an advantage, and, to that end, have excluded judges from the district drawing process.
Governor Roy Cooper (D) vetoed SB 656 on Monday, explaining, "This legislation abolishes a scheduled election and takes away the right of the people to vote for the judges of their choice," and reflected the General Assembly's effort to expand its power in selecting judges. Melissa Price Kromm, director of North Carolina Voters for Clean Elections, echoed the Governor's concerns that "canceling the elections was part of a plan by lawmakers to push for a constitutional amendment next year to eliminate judicial elections altogether" and instead have legislators appoint judges, a rare system with documented problems.
General Assembly legislative leaders have said they plan to take up a possible veto override.
---
SUPREME COURT
Supreme Court Rejects Request to Live Broadcast Arguments
Last week, following oral arguments before the Supreme Court in Gill v. Whitford, a possibly groundbreaking case on partisan gerrymandering, members of the public who were unable to gain entry to the courtroom criticized the court's failure to broadcast proceedings live. Ariane de Vogue of CNN reports that due to the profound impact of the case, court watchers also complained that transcripts of the proceedings were added to the Supreme Court's website later than normal. Although bipartisan Members of Congress wrote to the Court requesting live audio for the hearing, arguing that it would "ensure transparency and accountability in the judicial branch," their request was not granted. Justice Robert's attorney responded to the letter, saying that live broadcasts "could adversely affect the character and quality of the dialogue between attorneys and justices."
De Vogue notes that both the Members of Congress and the public ultimately want live video, not merely audio, of the Supreme Court's proceedings. In fact the Members requesting live audio introduced the Cameras in the Courtroom Act last January. But Justices of the Supreme Court have indicated the Court will not move to incorporate live video broadcasts. According to De Vogue, Justice Sotomayor told an audience last year that she "feared that televising proceedings at court might lead to some justices playing to the cameras or others to refrain from asking questions."
---
STATE COURTS
Judge Sues Arkansas Supreme Court for Removing Him from Death Penalty Cases
Arkansas Circuit Judge Wendell Griffen filed a federal suit last week against the Arkansas Supreme Court, after the court barred Griffen from being assigned to any death penalty cases. In April, according to Tal Kopan of CNN, Griffen – also a Baptist pastor— "participated in a Good Friday rally against the death penalty, during which he was photographed lying on a cot as part of the demonstration," and "wrote a blog post that week stating his belief that the death penalty was not morally defensible." The following day, Griffen stayed nine executions "in a case brought by a drug manufacturer… [arguing] its drug was never intended to be used in capital punishment." The Arkansas Attorney General appealed the decision, but the Supreme Court instead reassigned all of Griffen's death penalty cases and referred Griffen to the state's Judicial Discipline and Disability Commission to consider whether he violated Arkansas' Code of Judicial Conduct.
Griffen alleges the decision to remove him from all death penalty cases discriminates against his faith and race, violating the First Amendment as well as the Due Process and Equal Protection Clauses of the Fourteenth Amendment. The case is pending in the Eastern District of Arkansas.