Fair Courts E-lert: KS Supreme Court Finds Administrative Law Unconstitutional; SCOTUS to Hear Arguments in Recusal Case
JUDICIAL INDEPENDENCE
Kansas Supreme Court Finds Administrative Law Unconstitutional
On December 23, the Kansas Supreme Court found that a 2014 state law changing the selection mechanism for chief district judges was unconstitutional, writes Jonathan Shorman for The Topeka Capital-Journal. Plaintiff Chief Judge Larry Solomon, whose legal representation includes the Brennan Center for Justice, argued that the law was an unconstitutional violation of the separation-of-powers doctrine. The majority opinion stated that "the means of assigning positions responsible to the Supreme Court and charged with effectuating Supreme Court policy must be in the hands of the Supreme Court, not the legislature." They also described the legislature as "assert[ing] significant control over a constitutionally established essential power of the Supreme Court" by enacting the law. A separate law passed in 2015, HB 2005, "strikes court funding if provisions of the 2014 law are struck down, which the Supreme Court did with [its] ruling." As a result, the Supreme Court's decision could "bring the state closer to a crisis over court funding." However one of Judge Solomon's attorneys, Pedro Irigonegaray, said that "an injunction against defunding the courts will remain in place until at least mid-March." The Brennan Center and co-counsel also represent Kansas judges challengingthe constitutionality of HB 2005.
SUPREME COURT
SCOTUS to Hear Arguments in Recusal Case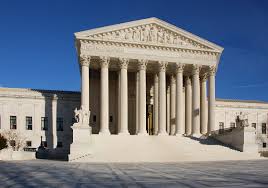 In February, the U.S. Supreme Court will hear oral arguments in Williams v. Pennsylvania, a death penalty case implicating a Pennsylvania Supreme Court justice's refusal to recuse himself. According to Adam Liptak for The New York Times, as Philadelphia's district attorney, Ronald Castille "authoriz[ed] prosecutors to seek the execution of…Terrance Williams." Castille subsequently became chief justice of the Pennsylvania Supreme Court and, in that role, heard Williams' case appealing his death sentence, and "join[ed] a unanimous decision reinstating Mr. Williams's death sentence." The U.S. Supreme Court will hear arguments about whether Justice Castille "should have disqualified himself from hearing Mr. Williams's appeal, given his involvement in the prosecution." According to Liptak, this case may require the Court to navigate its own recusal practices. On the U.S. Supreme Court "[i]ndividual justices decide for themselves whether their recusal is warranted," just as Justice Castille did. However, according to Liptak, Williams' supporters argue "he was entitled to an entirely unbiased tribunal." Furthermore, they "point to social science literature demonstrating that group decision making can be powerfully affected by one participant's strongly held views." The Brennan Center for Justice and Justice at Stake submitted an amicus brief in support of Williams.
RECUSAL
LA Supreme Court Justice Challenges Court's Recusal Practices
On December 30, Louisiana Supreme Court Justice Jeff Hughes filed a federal lawsuit against four of his fellow justices challenging their order to remove him from two cases, writes Jim Mustian of The New Orleans Advocate. The Supreme Court removed Justice Hughes, as well as Justice Jeannette Theriot Knoll, from these cases at the request of defendants, who argued that plaintiffs' attorneys, including John Carmouche, had "contributed hundreds of thousands of dollars to his 2012 election." According to defendants, Carmouche's Citizens for Clean Water & Land PAC "expended $486,124 in support of Justice Hughes in the primary and runoff elections" and attorneys in Carmouche's firm "contributed some $360,000 to the PAC." Justice Hughes called the order a "forced recusal" and argues that the four justices created "unconstitutional limits on the amount of money a person can contribute to a political action committee." He is asking the federal district court to prevent the Louisiana Supreme Court from "excluding justices from future cases 'based on contributions to political action committees that supported their election.'"
STATE JUDICIAL SELECTION
Proposed Legislation Could Introduce Partisan Elections in South Carolina's Courts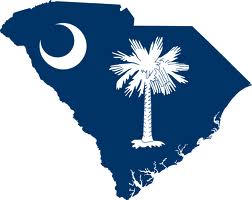 If passed, a bill recently prefiled in the South Carolina legislature could establish partisan elections for the South Carolina Supreme Court, Court of Appeals, and Circuit Courts, writes Michael Smith for myhorrynews.com. House Bill 4406 proposes an amendment to the state constitution that would allow voters to elect judges in partisan elections. It also "calls for eliminating the Judicial Merit Selection Commission." Smith notes that "South Carolina is one of two states that elects its judges in the General Assembly" and that "H. 4406 could face an uphill battle." Sen. Larry Martin (R-Pickens), Chair of the Senate Judiciary Committee and the Judicial Merit Selection Committee, said the current system "helps keep the bench relatively free from political influence." He added that the Judicial Merit Selection Commission allows for selection of the judge or justice "who's most qualified" rather than just "who can get the most votes." Former Chief Justice Jean Toal also spoke in support of the current system, stating that "[n]o judges will be shielded totally from politics," but that appointments "should be insulated from the kind of targeting most judges are vulnerable to."