The Fair Courts E-Lert: Judge Blocks Misleading Ads in Arkansas Supreme Court Race; Op-Ed Argues Federal Court Sexual Harassment Rules Need Overhaul
STATE COURTS
Judge Blocks Misleading Ads in Arkansas Supreme Court Race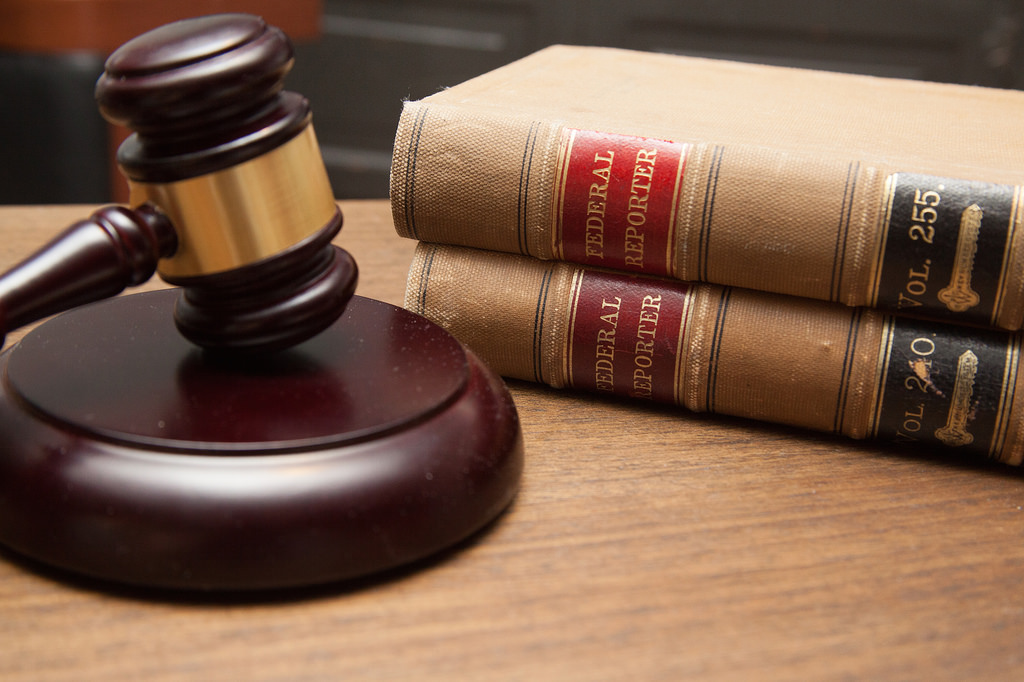 Arkansas Supreme Court Justice Courtney Goodson has filed three lawsuits seeking to block allegedly "defamatory, false and misleading" attack ads against her re-election campaign. The conservative Judicial Crisis Network has spent over $560,000 on an ad accusing Goodson of taking "hundreds of thousands of dollars from law firms with cases before her court," and asking for "an eighteen thousand dollar raise." The group also spent over $554,000 opposing Goodson's 2016 bid for Chief Justice.
According to Goodson, "The Judicial Crisis Network has flooded our television, our mailboxes and our internet with lies about me personally and my service as a judge for the past 10 years." As support for her claim that the ads are misleading, Goodson cited a finding by the Arkansas Judicial Campaign Conduct & Education Committee, an independent nonprofit established to counter misleading judicial campaign tactics, that JCN's ad was "false and misleading."
On Monday, in one suit, Circuit Judge Doug Martin issued a temporary restraining order stopping several stations from running JCN's ad, writing that, "JCN advertising are false and continued publication of such ads demonstrate the defendants' reckless disregard for whether the ad is true or false. All of which constitutes actual malice on the part of the defendants." Martin has since recused himself from the case at Goodson's request after reporting that Martin's wife received income from Goodson's husband's law firm, but his order remains in place. On Thursday, two stations named in the suit challenged Martin's order, arguing the case "is an affront to not only the First Amendment, but due process."
After Martin's recusal, the remaining Washington County circuit judges recused themselves from the suit. On Thursday, Arkansas Supreme Court Justice Dan Kemp appointed Pulaski County Circuit Judge Mackie Pierce to preside over the lawsuit.
---
FEDERAL COURTS
Senate Judiciary Committee Democrats Release Report Detailing Changes to Judicial Appointments
Last week, Democratic members of the U.S. Senate Judiciary Committee released a comprehensive report detailing changes to the federal bench and judicial appointment processes under the Trump Administration. The report argues that, following sustained and unprecedented obstruction of Obama's judicial nominees, the Trump Administration has been able to "rush nominees through the Senate at a breakneck pace by changing the process for consideration and eliminating traditions that had been followed for over a century." This includes approving nominees without blue slips, nominees who "did not have necessary legal experience, held views far outside the mainstream, or were rated unanimously "not qualified" by the American Bar Association."
The report also alleges that Republicans' decision to examine two circuit court nominees at the same hearing makes it "more difficult to vet and question them," that the Administration has "undermined the independent, nonpartisan role of the American Bar Association (ABA) in ensuring judicial nominees are qualified," and that outside political groups have exerted "power and resources to influence the selection of nominees."

The report highlights the significant lack of diversity of President Trump's federal court and U.S. attorney nominees: only 8% of Trump's U.S. attorney nominees are women, and only 8% of Trump's district court nominees are people of color.
---
FEDERAL COURTS
Grassley Comments on Potential Supreme Court Retirement
Senate Judiciary Committee Chairman Chuck Grassley (R-IA) said last week, "I just hope that if there is going to be a [Supreme Court] nominee, I hope it's now or within two or three weeks, because we've got to get this done before the election. So my message to any one of the nine Supreme Court justices, if you're thinking about quitting this year, do it yesterday."
Grassley later clarified that he was not pressing Justices to retire, but that "if they're the type of people that want Trump to replace them … that they ought to think about retiring yesterday," in order for the nomination to be confirmed prior to the upcoming midterm elections, in which Republicans could lose their Senate majority.
Grassley's comments have been met with criticism from Democrats, who argue Republicans' refusal to hold a vote for Merrick Garland widely diverges from their new desire for quick judicial confirmations. Sen. Chris Murphy (D-CT) asked, "What is their rule? There is no rule."
---
FEDERAL COURTS
Op-Ed Argues Federal Court Sexual Harassment Rules Need Overhaul
Last year, 15 women alleged misconduct by a Judge of the U.S. Court of Appeals for the 9th Circuit, Alex Kozinski. Following these allegations, Kozinski retired, and Chief Justice John G. Roberts Jr. created a working group to reform the way the federal judiciary responds to sexual harassment complaints.
But a Washington Post op-ed, written by Stacy N. Cammarano, a sexual harassment attorney at Katz, Marshal & Banks, LLP, argues that reform efforts will fail "until the law that protects most employees from sexual harassment is expanded to apply to the judiciary." Currently, Cammarano explains, the federal judiciary is partially exempt from Title VII of the Civil Rights Act of 1964, which prohibits workplace discrimination on the basis of sex, and court employees must rely upon an inadequate "internal complaint process."
Even in cases where misconduct comes to light, punishment is rare. When federal judges retire, they continue receiving a lifetime salary, and, because Kozinski retired before the investigation against him concluded, his pension remains. Only impeached justices lose their lifetime salaries, and, as Cammarano notes, "[i]n the past 20 years, only one judge has been impeached on charges of sexual misconduct."