The Fair Courts E-Lert: Iowa Senate Advances Supreme Court Supermajority Bill; Analysis Finds Stronger Opposition to Nominees in Recent Decades
JUDICIAL INDEPENDENCE
Iowa Senate Advances Bill Requiring Supreme Court Supermajority to Find Law Unconstitutional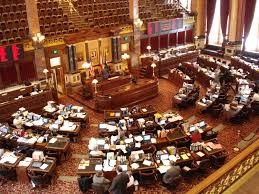 On Tuesday, the Iowa Senate approved a bill that would require the concurrence of at least five justices of the seven-member Iowa Supreme Court to strike down a law as unconstitutional, rather than a simple majority. The bill will now advance to the House. The bill passed the Senate by a narrow vote of 26-24, with all 26 yes votes cast by Republicans, and 20 of the 24 no votes cast by Democrats.
According to William Petroski of the Des Moines Register, supporters of the bill argue "it's wrong to have situations occur where only four justices overturn a state law after majorities of the House and Senate approve a bill that is then signed by the governor." Opponents contend the bill undermines judicial independence in the name of partisanship. Sen. Matt McCoy (D-Des Moines) remarked, "Make no mistake about it: This is about partisan politics. When the Legislature doesn't get its way, it punishes the courts." The Iowa State Bar Association called the bill a "power grab" and said the change would make it "likely that there will be legislation that will violate the fundamental rights of Iowans guaranteed by our constitution and it will be upheld."
Petroski notes that only two other states – Nebraska and North Dakota – have similar supermajority mandates, but a Brennan Center analysis found that at least 16 states are considering legislation this year that would further politicize the courts or diminish judicial independence.
---
JUDICIAL DIVERSITY
California Judicial Council Finds State Bench is Growing More Diverse
A recent study by the California state Judicial Council found that the state bench has continued to grow more diverse under Gov. Jerry Brown's tenure. The release found that "between 2011 and 2017, women accounted for more than half of Brown's [judicial] appointees, and 40% identified as non-white." This is part of a larger pattern in California—the state judiciary has continued to grow more diverse over the past 12 years.
These appointments have impacted the overall composition of the California bench. The Judicial Council found that women now represent "35% of superior court judges, compared to 27% in 2006." Similarly, self-reported data on judges' race and ethnicity revealed an "increase in the percentage of justices and judges in all categories other than white." For instance, the percentage of African American justices or judges increased from 4.4% of the bench in 2006 to 7.3% in 2017, and the percentage of Hispanic or Latino judges increased from 6.3% of the bench in 2006 to 10.3% in 2017.
---
FEDERAL JUDICIAL NOMINATIONS
Analysis Finds Stronger Opposition to Judicial Nominees in Recent Decades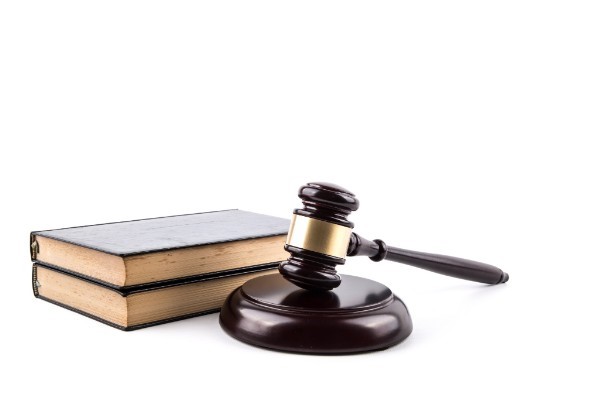 On Wednesday, a new analysis by John Gramlich of the Pew Research Center revealed that federal judicial nominations have become increasingly contentious in recent decades.
Confirmed judges for Presidents John F. Kennedy through President George Bush, on average, had less than a single vote cast against them. This trend began to shift under the Clinton Administration. Under Clinton, confirmed judges received on average 1 "no" vote. Under George W. Bush, confirmed judges received on average 2 "no" votes. Obama's confirmed judges faced significantly more opposition: "[t]he 330 judges Barack Obama appointed during his eight years in office faced an average of six votes against them." Trump's confirmed judges have received the highest average number of "no" votes since 1959, with an average of 23 "no" votes.
Confirmation rates for federal judges have also declined in recent decades. Gramlich explains, "While 99% of Kennedy's court picks were confirmed, the rate was substantially lower for many subsequent presidents, including 78% for George H.W. Bush, 85% for Clinton, 86% for George W. Bush and 83% for Obama." While it is too early to examine Trump's overall judicial confirmation success rate, Trump did set a record for the highest number of federal appeals judges confirmed in the first year of his presidency.
---
FEDERAL JUDICIAL NOMINATIONS
Trump Nominee Faces Criticism for Failure to Disclose Information to Judiciary Committee
Last week, a Trump judicial nominee drew critique for failing to disclose multiple items in her Senate Judiciary Committee questionnaire, including public speeches and a political ad. According to Lydia Wheeler of The Hill, Wendy Vitter, nominated for the Eastern District Court of Louisiana, omitted relevant public statements including a panel she moderated "on the alleged dangers of abortion." The omissions were first reported by Vice News last week.
Dianne Feinstein (D-CA) expressed concern that "failures to disclose relevant information and materials to the committee are becoming a pattern under the Trump administration." Specifically, the Trump Administration withdrew its judicial nomination of Brett Talley after reporters uncovered Talley's undisclosed online posts, including one defending the Ku Klux Klan. Similarly, Wheeler explains, reporters recently found that Gordon Giampietro, nominated to the Eastern District Court of Wisconsin, did not reveal "an online post in which he described the Civil rights Act as an 'intrusion into private business' and said diversity is code for 'relaxed standards.'"
Neither Vitter nor Giampietro have yet had hearings before the Senate Judiciary Committee.