The Fair Courts E-Lert: Federal Judge Refuses to Erase Joe Arpaio's Criminal Conviction; NC Legislature Proposes Reducing Judicial Terms to 2 Years
SEPARATION OF POWERS
Federal Judge Refuses to Erase Joe Arpaio's Criminal Conviction
Last week, a federal judge refused to erase Joe Arpaio's criminal record even though the former Maricopa County Sheriff received a pardon from President Donald Trump. As Colin Dwyer of NPR reports, Arpaio was originally convicted of criminal contempt of a federal court after he "knowingly violated a federal judge's order… [to] not detain immigrants simply because they lacked legal status," and instead continued the practice for 18 months. However, in August, President Trump pardoned Arpaio, tweeting that the former Sherriff "[K]ept Arizona safe!"
Kyle Swenson of the Washington Post explains that after his pardon, Arpaio petitioned the court to "clear his record and prevent the ruling from being used in future litigation." This petition, paired with the pardon, fostered debate about the power of presidential pardons. U.S. District Judge Susan R. Bolton, in her opinion last week, ruled that while presidential pardons spare the recipient punishment, they do not erase past crimes. She explained, "The pardon undoubtedly spared [Arpaio] from any punishment that might otherwise have been imposed," but a presidential pardon "does not erase a judgment of conviction, or its underlying legal and factual findings."
Arpaio's attorney said they would appeal Bolton's decision.
---
FEDERAL JUDICIAL NOMINEES
Judiciary Committee Advances Controversial Nominee for Judgeship Vacant for 12 Years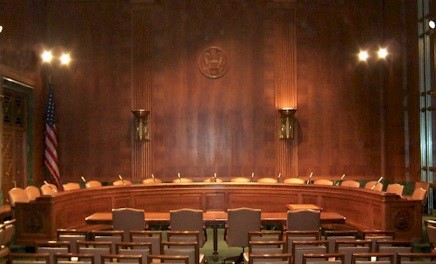 Last week, the Senate Judiciary Committee voted to advance President Trump's nominee to the federal District Court for the Eastern District of North Carolina, Thomas Farr, to a floor vote. This seat has remained vacant since 2005: in 2006, President George W. Bush nominated Farr to fill the seat, but the Senate did not take action on his nomination, and once Obama assumed office, Republican senators blocked both his nominations to fill the position. Vanita Gupta, CEO of the Leadership Conference on Civil and Human Rights, notes that Obama's nominees to the position were both African-American women, whom, "if confirmed, would have been the first African American to serve in the 143-year history of this district."
The Senate Judiciary Committee voted 11-9 to advance Farr's nomination to a floor vote of the full Senate.
Civil rights groups and Democrats have strongly opposed Farr's nomination. Farr represented North Carolina state Republican leadership in suits against their redistricting scheme and strict voter ID laws – which were both ultimately found to discriminate against African-American voters. According to Lydia Wheeler of The Hill, the Congressional Black Caucus wrote, "It is no exaggeration to say that had the White House deliberately sought to identify an attorney in North Carolina with a more hostile record on African-American voting rights and workers' rights than Thomas Farr, it could hardly have done so."
---
STATE COURTS
North Carolina Legislature Cancels Judicial Primaries, Proposes Reducing Judicial Terms to 2 Years
Last week, the General Assembly overrode Governor Roy Cooper's veto of a bill to cancel judicial primaries next year. According to Republican legislators, the bill was intended to provide them more time to redraw judicial district boundaries.
The legislature then proposed a constitutional amendment reducing terms for trial and appeals court judges to two years and ending sitting judges' terms in 2018. North Carolina District Court judges currently serve four-year terms, while Appeals and Supreme Court justices serve eight-year terms. Two year terms would be the shortest in the nation.
Judges have spoken out against the latest proposal. Chief Justice Mark Martin argued the proposal "would disrupt the Administration of justice," and retired Judge Doug McCullough suggested the proposal reflected partisan gamesmanship, characterizing it as a "step to try to bully the judges into supporting some of the legislators' plans, including redistricting."
If the proposal passes, it will need statewide approval from voters to become law: North Carolina residents would likely have to vote in May whether to "reduce the terms and put all incumbents up for re-election the following November."
---
Missouri Supreme Court Rules Public Defenders Must Ask Permission Before Refusing New Cases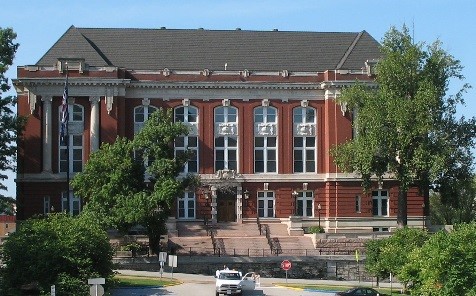 Last week, the Missouri Supreme Court ruled against public defender Leslie Hazel, who asked the court to prevent a judge from requiring her to take on new cases. Hazel argued increasing her caseload would preclude her from adequately representing her clients; however, the court instead ruled that public defenders must seek judicial permission before refusing to accept additional cases. According to the Associated Press, Stoddard County Prosecutor Russ Oliver said "the ruling will help ensure that the criminal justice system doesn't shut down."
The Kansas City Star responded to the decision in an editorial, arguing that because public defenders are overworked, innocent defendants are forced to serve time in jail for crimes they did not commit. Public defenders are both forced by judges to take on more cases, and warned—by the Missouri Supreme Court—that "they could lose their law licenses if they don't provide the legally required level of representation." The Editorial Board argues that this decision exacerbates the problem, and notes that correspondingly, "a number of public defenders in Missouri have resigned."