Fair Courts E-lert: Class Action Suit Approved in State Farm Case; Study: Judicial Elections Affect LGBT Rights
STATE JUDICIAL SELECTION
Class Action Suit Approved in State Farm Judicial Election Case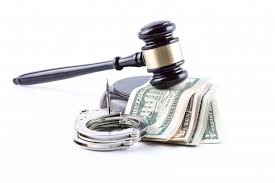 Federal judge, David R. Herndon, held that nearly five million State Farm Mutual Automobile Insurance Co. policyholders can bring a class action suit against the company for "allegedly buying a judge," writes Jay W. Belle Isle for Legal Reader. Belle Isle states that the case revolves around Chief Justice Lloyd Karmeier's 2004 election and the support he received from State Farm. According to Belle Isle, "the plaintiffs allege that the insurer backed him expressly for the purpose of his assistance in voting to overturn a $1B verdict against the business," which Karmeier did in a 2005 ruling. State Farm spokesperson Missy Dundov said that State Farm plans to ask "the appellate court to review this ruling in the very near future." She added that the plaintiffs "have unsuccessfully asserted and reasserted these allegations for many years and should not be permitted to do so any longer." Looking at 2016, a recent op-ed by Dorothy Samuels and Alicia Bannon appearing in The American Prospect highlighted the high amount of independent spending and dark money that has been seen so far in judicial elections this year and the risks this money poses for judicial fairness.
Study Finds Judicial Elections Affect LGBT Rights
The rights of LGBT voters are at stake in this November's judicial elections, write Eric Lesh and Rachel B. Tiven in an op-ed for The Washington Post. According to the authors, "[a] new, comprehensive study by Lambda Legal shows that when judges are elected, queer people suffer." Lesh, who authored the report, "[l]ook[ed] at all state high court cases involving LGBT issues since 2003" and found that "courts with partisan elections sided with gays and lesbians in only 53 percent of cases," while "those without elected judges issued pro-LGBT rulings in 82 percent of cases." Lesh and Tiven argue that "[w]hen the fear of losing an election constantly looms, the need to gain voters or energize a political 'base' can taint a judge's decisions. The inescapable pressures of fundraising — of courting donors and securing endorsements — often force candidates to take ideologically extreme positions or appease special interests, even at the expense of individual rights." To "restore public trust and basic fairness in our courts," Lesh and Tiven recommend that states "end[] judicial elections" and "diversify our judiciary and work to rid bias from our legal system."
JUDICIAL DIVERSITY
Donald Trump Releases Expanded List of SCOTUS Nominees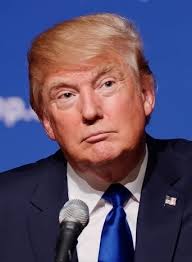 Republican presidential candidate Donald Trump released an additional list of potential U.S. Supreme Court nominees, adding 10 names to the 11 individuals previously named. Nina Totenberg, of NPR, writes that the new list "suggests he wants to add diversity to his earlier all-white list of eight men and three women." She explains that "[w]hile the new list adds the name of just one more woman, it is more racially and ethnically diverse — one African-American state court judge, a Venezuelan-born federal judge and another federal judge of South Asian descent." According to Totenberg, many of these potential nominees share "records hostile to abortion rights, same-sex marriage and federal regulations." While Carrie Severino of the Judicial Crisis Network "praised the Trump lists as 'unprecedented' steps that should 'please conservatives,'" others were critical. Nan Aron of the Alliance for Justice said adding some racial diversity "doesn't change the fact that these individuals' track records suggest they would endanger the cherished rights and freedoms of Americans."
BUDGET
Kansas Supreme Court Hears School Funding Case
Last week, the Kansas Supreme Court heard oral arguments in Gannon v. Kansas, a case addressing the adequacy of state funding for schools, writes Peter Hancock for the Lawrence Journal-World. According to Hancock, one focus of the lawsuit is whether "current funding for public schools is adequate under state constitutional guidelines." Recent test scores show that "more than half of [English students] were below the level considered to be on track for college or a career after high school" and "67 percent [of math students] were not on track for college or a career." Kansas Solicitor General Stephen McAllister argued "it was unrealistic to think that Kansas could bring 100 percent of its students up to the level of proficiency." Some of the justices suggested "funding problems for the state's public schools could be fixed with a narrowly tailored remedy focusing only on categories of students who are currently falling below state standards." McAllister argued that should the court find the funding inadequate, they should "hand[] the issue back to the Legislature with guidelines to let them know what it takes to meet the court's standards," rather than set the funding amount themselves. According to a blog post by Daarel Burnette II in Education Week, the justices are not expected to issue a decision until November.