The Fair Courts E-Lert: Incumbents Win Pennsylvania Supreme Court Races; Trump Calls American Judicial System a "Laughingstock"
ELECTIONS
Incumbents Win Pennsylvania Supreme Court Races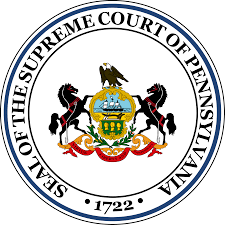 On Tuesday, Pennsylvania Supreme Court Justice Sallie Mundy (R) defeated Common Pleas Court judge Dwayne Woodruff (D), to win a full 10-year term. Justice Mundy significantly outspent Judge Woodruff in the race, spending over $800,000 on TV ads, compared with just over $20,000 on ads by Woodruff. While most ads aired by Mundy and Woodruff were positive in tone, days before the election, Mundy launched an expensive attack ad campaign against Woodruff. Despite the spending differential and attack ads against Woodruff, the race was close: Mundy won with 52.3% of the vote, while Woodruff received 47.7% of the vote.
Democrats retain a 5-2 majority on the Pennsylvania Supreme Court. In 2015 Democrats had won all three PA supreme court seats up for election, in a much costlier $21.4 million contest that set an all-time national spending record, and shifted the partisan balance of the court.
Justice Debra Todd and Chief Justice Thomas Saylor also easily won their retention elections, giving them each another 10-year term on the court.
---
ATTACKS ON THE COURTS
Trump Calls American Judicial System a "Laughingstock" After Manhattan Terrorist Attack
Last week, eight persons died and several were seriously injured in a terrorist attack in Manhattan. President Trump, in response, dismissed the justice system as a "joke" and a "laughingstock," stating, "We need quick justice and we need strong justice — much quicker and much stronger than we have right now. Because what we have right now is a joke and it's a laughingstock."
Trump initially said he would "certainly consider" sending the suspect to the U.S. military prison in Guantánamo Bay; later, he tweeted that the courts "Should move fast. DEATH PENALTY!", explaining that he "Would love to send the NYC terrorist to Guantanamo but statistically that process takes much longer than going through the Federal system… SHOULD GET DEATH PENALTY!"
Many have critiqued Trump's remarks. Louis Nelson of Politico explains that Trump's "unusually public calls for Saipov to be given the death penalty has prompted criticism from some that he might impact the case, either by biasing the jury pool or by wielding undue influence over the justice system."
---
Voters Approve Texas Constitutional Amendment Requiring Courts Notify State Before Finding a Law Unconstitutional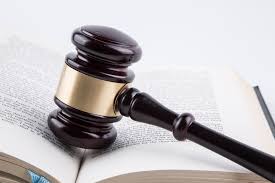 On Tuesday, 64 percent of Texas voters approved a constitutional amendment passed by both chambers of the legislature. The amendment allows the legislature to "require a court to provide notice to the attorney general of a challenge to the constitutionality of a state statute," and authorizes the legislature to require courts, after notifying the attorney general's office of the challenge, to wait up to 45 days to strike down the law as unconstitutional. According to the Austin Statesman, proponents of the amendment pushed it after the Texas' Court of Criminal Appeals found in 2014 that a statute instating the 45-day notification requirement was an unconstitutional violation of separation of powers.
Texas' House Research Organization laid out the arguments on both sides of the amendment. Opponents argued that "[t]he Legislature should not be empowered to establish procedures that could delay relief for those challenging a law as unconstitutional. Texans should be able to pursue and receive relief from unconstitutional laws without courts being subject to a waiting period to make a ruling." Supporters said the amendment merely gives the state "an opportunity to defend Texas laws," by giving the state attorney general time to weigh in on constitutional challenges.
---
FEDERAL JUDICIAL NOMINEES
ABA Gives Rare "Not Qualified" Rating to Two Trump Judicial Nominees
The American Bar Association's Standing Committee on the Federal Judiciary recently rated two of Trump's judicial nominees "not qualified" for appointment to the federal bench. Since 1953, at the request of President Dwight Eisenhower, the ABA has provided evaluations of federal judicial nominees, rating nominees "well qualified," "qualified," or "not qualified." This month, the panel unanimously found Brett Talley, Trump's nominee to the U.S. District Court for the Middle District of Alabama, and Leonard Steven Grasz, Trump's nominee for the U.S. Court of Appeals for the Eighth Circuit, not qualified for those positions.
Since 1989, only two other judicial nominees have received unanimous "not qualified" ratings. Those nominees were not ultimately confirmed.
Some Republicans rejected the ABA's ratings as biased. Sen. Ben Sasse (R-NE) accused the ABA of, "contort[ing] their ratings process to try to tarnish Steve's professional reputation in order to drive a political agenda." The ABA defended its rating process, explaining that its 200 interviews about Grasz revealed fears of bias due to his "deep connection and allegiance to the most powerful politicians in his state," and doubts Grasz could "separate his role as an advocate from that of a judge." The ABA has not yet released a statement on its reasons for finding Talley not qualified.have resigned."