The Fair Courts E-Lert: Big Spending in Approaching Recall Election; CA Judiciary Requires Courts to Disclose Names of Judges in Settled Misconduct Cases
ACCESS TO JUSTICE
Study Finds Judges' Sentences for African-American Defendants Differ Depending on Appointing President's Party

A study by two Harvard Law School professors, Alma Cohen and Crystal S. Yang, examined 15 years of data on 1,400 federal trial judges, and found that "Republican-appointed judges sentence black defendants to longer prison terms than non-black defendants compared to Democratic-appointed judges, with the difference by political affiliation representing approximately two-thirds of the baseline racial gap in sentence length." The study found that Republican-appointed judges "sentence black defendants to 3 more months than similar non-blacks and female defendants to 2 fewer months than similar males compared with Democratic-appointed judges," and that "[t]hese differences cannot be explained by other judge characteristics."
These findings suggest that presidential appointments of judges can significantly affect nationwide racial and gender gaps in sentencing. Yang and Cohen explain, "[d]uring an average four-year term, a Republican president has the potential to alter the partisan composition of the district courts by over 15 percentage points, potentially increasing the racial and gender sentencing gap by 7.5 and 3 percent, respectively."
The authors also note the limitations of the study, explaining, "The precise reasons why these disparities by political affiliation exist remain unknown and we caution that our results cannot speak to whether the sentences imposed by Republican- or Democratic-appointed judges are warranted or 'right.'"
---
STATE COURTS
Strategic Judicial Resignation Reignites Debate in Florida
Sarasota's Herald-Tribune reports that another strategic judicial retirement, where a judge retires prior to the end of her term to allow the governor to appoint a successor and avoid an election, has reopened a debate about the propriety and legality of the practice in Florida.
A Sarasota County Judge, Judy Goldman, recently announced she will resign five days before her term ends in January, allowing Gov. Rick Scott to appoint her successor; otherwise, voters would have chosen her replacement. The Herald-Tribune explains that critics "see the move as a blatant attempt to bypass voters and allow the governor and his local supporters to put their hand-picked people in control of the judicial system."
In 2016, the Florida Supreme Court heard three challenges to strategic judicial resignations and ruled against the plaintiffs in all three cases. According to the Herald-Tribune, however, those decisions were not based on the merits of appointing judges to fill strategic vacancies. While Justice Fred Lewis joined the majority of the court in ruling in favor of the plaintiffs, he wrote in a separate opinion that it "defies both logic and common sense that an elected judge in the last year of a term could unilaterally effect such a change by simply resigning before the statutory qualifying period with an effective date just days before the end of the term." Justice Lewis added that, "it is truly a sad day for Floridians when their trial court judges may manipulate the electoral process and prioritize their personal preferences over those espoused in the very Constitution they swore to defend."
---
STATE COURTS
California Judiciary Requires Courts to Disclose Names of Judges in Settled Misconduct Cases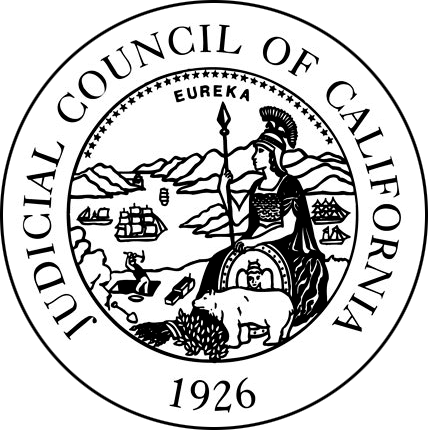 Last week, the California Judicial Council adopted amendments to a rule requiring that courts disclose, on request, financial settlements involving judges in cases about sexual harassment, discrimination or other forms of misconduct. Additionally, the rule states that the "names of judicial officers may not be redacted from the settlement agreement produced."
State and federal courts' responses to allegations of misconduct against judges drew increased attention following allegations last year by 15 women of misconduct by Judge Alex Kozinski of the U.S. Court of Appeals for the 9th Circuit, who then retired from his position. In January, Chief Justice John Roberts convened a working group to review the procedures in place to protect federal court employees.
The California Judicial Council's rule change stemmed from a similar working group, created in April by Chief Justice Tani G. Cantil-Sakauye "to study and recommend changes to the rules of court to ensure that all levels of the state court system respond to these types of public records requests."
Following the rule adoption, Chief Justice Cantil-Sakauye remarked, "I'm grateful that we're having this conversation. Clarification of this rule was so important for the public's confidence in the judiciary."
---
STATE COURTS
Big Spending in Approaching California Recall Election
Next Tuesday, Santa Clara County voters will decide if Judge Aaron Persky, who in 2016 sentenced Stanford swimmer Brock Turner to six months in jail for sexually assaulting an unconscious woman, will lose his seat on the court.
Those leading the recall effort, including Michele Dauber, a professor at Stanford Law School, have critiqued Persky's sentencing as grossly lenient—Turner could have faced 14 years in prison, and prosecutors sought a six-year sentence — and a result of Turner's race and socioeconomic background. Turner ended up serving only three months in jail. Dauber claims that Persky "has repeatedly abused his discretion on behalf of abusers."
The California Commission on Judicial Performance investigated and cleared Persky of bias. And California lawmakers passed legislation in response to the case that "required at least three years in prison for sexual assault of an unconscious victim."
This campaign to recall Judge Persky has drawn significant energy and resources on both sides. According to the Palo Alto Daily Post, the recall campaign has raised over $1 million, while anti-recall campaign groups raised a total of over $889,000. Both sides held campaign rallies this week.
Critics of the recall campaign have argued it will impede independent judicial decision making. The San Francisco Chronicle Editorial Board wrote that the "recall effort is ill-advised and dangerous. Neither justice for defendants nor the concept of judicial independence is served if judges are guided by their anticipation of public reaction instead of the letter of the law." According to the San Francisco Chronicle, if the campaign is successful, Persky would become "the first California judge to be recalled since 1932."