Election 2016 Newsletter: Wisconsin Voters Face Photo ID Law in Primary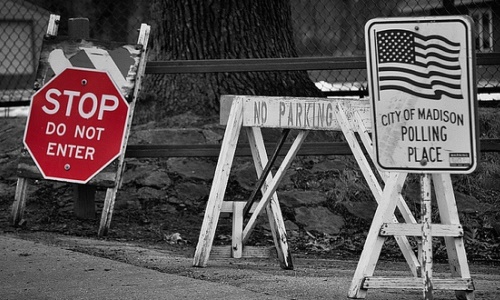 Wisconsin voters head to the polls today for the first federal primary election with a strict photo ID requirement in place.
The Badger State is one of 17 with new voting restrictions in effect for the first time in a presidential election this year, according to an updated Brennan Center analysis, reflecting a recently passed law in Arizona.
Approximately 300,000 registered voters in Wisconsin, or 9 percent, do not have the required ID, including a disproportionate number of African Americans and Latinos, U.S. District Judge Court Lynn Adelman found in 2014.
The law has already blocked some voters from the polls. Ruthelle Frank is the lead plaintiff in one ongoing case challenging the law. The 89-year-old cannot get an ID because of a misspelling on her birth certificate, which costs $200 to change, reported The Nation's Ari Berman. "No one should have to pay a fee to be able to vote," she said.
Students may also find it harder to vote tomorrow. "The standard student ID at only three of the University of Wisconsin's 13 four-year schools and at seven of the state's 23 private colleges can be used as a voter photo ID," according to Common Cause Wisconsin.
Though generally low-turnout affairs, the primaries may give an early glimpse at how new voting restrictions could affect voters in November's general election.
Arizona Passes New Voting Restriction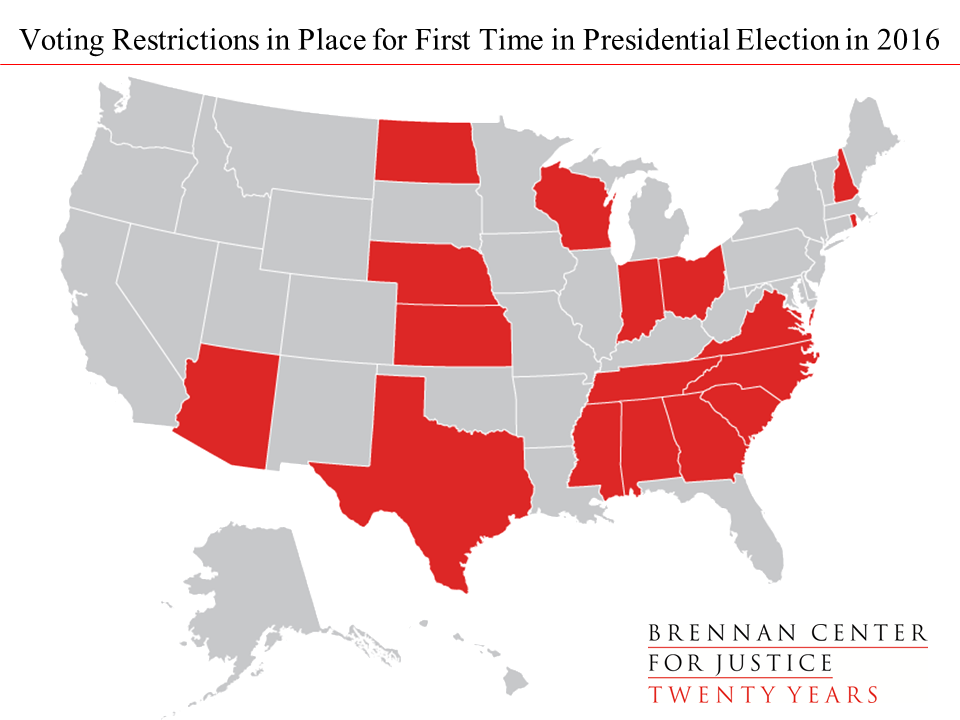 Arizona became the latest state to restrict voting when Arizona Gov. Doug Ducey (R) signed a bill last month limiting the collection of mail-in ballots, a tactic commonly used by civic and political groups to gather ballots that had been requested by early voters. Now only family members, caregivers, and postal workers can collect them. Local advocates called the measure "voter suppression" and an "attempt to limit first-time voters."
Meanwhile, the Grand Canyon State's late March presidential primary was something of a fiasco. In Maricopa County, the state's most populous, some waited as long five hours to cast their ballots. To cut costs, officials reduced polling sites by 70 percent — from 200 four years ago to 60. This meant there was one polling place for every 21,000 voters, compared to one for every 2,500 voters in the rest of the state.
Experts blamed the long lines on miscalculations by election officials coping with strained budgets. They also noted that a full-strength Voting Rights Act (the Supreme Court gutted its key provision in 2013) could have allowed the federal government to stop the county from reducing the number of poll sites before Election Day. The Justice Department sent a letter to Maricopa County officials Friday asking for information about the cuts.
Supreme Court Upholds "One Person, One Vote"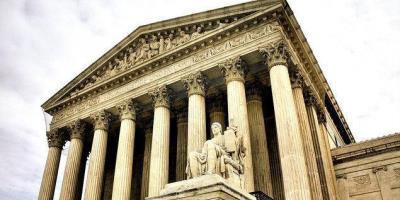 In an 8-0 decision yesterday, the U.S. Supreme Court upheld "one person, one vote," ruling in Evenwel v. Abbott that state legislative districts should continue to be drawn by total population, not total number of eligible voters.
The ruling denies "an effort by conservatives that could have increased the number of rural, mostly white districts at the expense of urban, largely Hispanic ones," USA Today reported.
The plaintiffs in the case argued that basing legislative districts on total population meant that some districts have many more actual voters than others, especially in places like Texas with large numbers of non-citizens.
But "redrawing districts the way the Evenwel plaintiffs wanted would have made every legislative map in the country unconstitutional and required massively shifting political representation out of fast-growing urban and suburban communities to rural and slower growing areas," said Michael Li.
Virtually every jurisdiction in the country draws districts using total population, where a person is counted whether or not she is a citizen or non-citizen, or under the age of 18.
"The Evenwel ruling affirms the longstanding state practice of counting everyone in redistricting," said Wendy Weiser. "It affirms the principle that the government represents all the people, and helps ensure that efforts to manipulate voting rules won't impact representation."
---
---
Arizona – Gov. Doug Ducey (R) signed a bill removing most of the state's authority to regulate dark money campaign spending. For example, non-profit groups that engage in political spending will no longer have to file reports with the state, leaving the IRS as the only entity able to determine if they spend more than half their money in influencing elections — which would trigger mandated disclosure of donors.
Florida – A federal judge ruled that prisoners cannot be counted as part of the population for the purposes of drawing districts for county commission and school board seats in Jefferson County. In what's known as "prison-based gerrymandering," the county packed inmates — who cannot vote — into one district, giving voters in that district twice the voting power of those of other districts. The judge said that disparity violates "one person, one vote," and according to the Florida ACLU, which challenged the district lines, the ruling marks the first time a federal court has issued such a ruling.
Iowa – The Iowa Supreme Court heard arguments last Wednesday in a case that could restore voting rights to 20,000 people with past criminal convictions. Iowa is one of three states that permanently disenfranchise people with past convictions. "We talk to criminal justices all the time who say, 'We want people to be successful in their re-entry,'" said Myrna Perez. "We need to get them integrated."
Kansas – At a March 9 hearing, the League of Women Voters, its state affiliates, and other voting rights groups urged a federal judge to block a requirement that voters in Alabama, Georgia, and Kansas provide proof of citizenship documents, such as birth certificates or passports, when signing up using the federal registration form. A decision is still pending. The Brennan Center is part of the legal team representing the Leagues.
Kentucky – Approximately 100,000 voters in Jefferson County, the state's most populous, used the state's new online registration tool in the beginning of March. The system allows voters to register or update their records. Additionally, a Senate committee approved a bill that would allow the legislature to restore voting rights to people with past convictions.
North Carolina – Confusion over the state's new photo ID law contributed to three-to-four hour waits during the state's March 15 primary. Minorities, students, and low-income voters were affected most by the requirement, according to advocacy groups. "We saw poll workers being absolutely uninformed about the requirement," said Allison Riggs of the Southern Coalition for Social Justice. "We saw voters being turned away." An estimated 218,000 registered voters in the Tar Heel State lack a form of ID acceptable under the new law.
Texas – The Fifth Circuit Court of Appeals said last month that all of its 15-judges will hear a challenge to Texas's strict photo ID law. A three-judge Fifth Circuit panel unanimously ruled last August that the law violated the Voting Rights Act by denying African-Americans and Latinos the same opportunity to vote as whites. The district court found approximately 608,470 registered voters do not have the kind of photo ID required under Texas's law. Oral argument is set for May 24.
Utah – The state tested online voting for its March 22 Republican caucus — and the process was not without hiccups. Voters reported long waits, unclear instructions, and missing PIN numbers, among other problems. There were also security concerns. The Brennan Center covered online voting (any why it may not be as easy as some think) in Election Integrity: A Pro-Voter Agenda. In addition, numerous caucus sites reported long lines, and many locations repeatedly ran out of ballots. The Democratic Party, for example, had printed 65,000 ballots, but nearly 80,000 participated.
Virginia – The U.S. Supreme Court heard argument last month on whether Virginia's 3rd Congressional District is an unconstitutional racial gerrymander. The map was struck down twice by a federal three-judge panel before the court approved a revised congressional map earlier this year. Read more here.
Wisconsin – Gov. Scott. Scott Walker (R) signed an online voter registration bill, allowing anyone with a driver's license or state-issued ID card to register online, beginning in spring 2017. The law also eliminates special registration deputies, which opponents say is a setback for those conducting voter registration drives.
---