Election 2016 Newsletter: Does Big Money Still Matter?
Does Big Money Matter in 2016? | New Voting Laws in 2016 Primaries | State Updates | National Round-Up
Does Big Money Matter in 2016?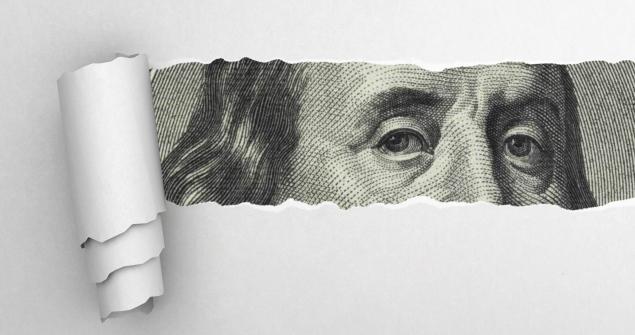 The high-profile failures of well-funded presidential candidates such as Jeb Bush, and persistence of candidates like Bernie Sanders and Donald Trump who lack big support from outside groups, has led some to conclude that spending by super PACs and dark money groups isn't as influential as once believed.
But by focusing on only the most prominent examples, proponents of this view overstate the case. "If you look at candidates running to be congressmen, state senators, state attorneys general, or judges, you really do have single donors totally swamping the entire system with money," Lawrence Norden explained on WNYC's "On the Media," which could end up "impacting how [the candidates] perform their duties if elected."
The New Yorker's Jane Mayer made a similar point last week, writing that the much-maligned Koch brothers and other major political donors can get an even larger return on their investments by funding state, local, and congressional races.
Donors aren't just trying to buy election outcomes — in fact, many of the biggest funders give to multiple candidates, even across party lines. They're buying access and the ability to influence policy. Average voters who can't afford big sums find themselves shut out. "The preferences of the average American appear to have only a miniscule, near-zero, statistically non-significant impact upon public policy," a recent Princeton study found.
The fact that a few well-funded presidential candidates failed to gain traction in the primaries hardly means that big money is dead. It's likely this election will see record amounts of outside money, dark money, and total spending. Absent genuine, comprehensive reform, the biggest donors will continue to have an outsize influence over public policy.
New Voting Laws in 2016 Primaries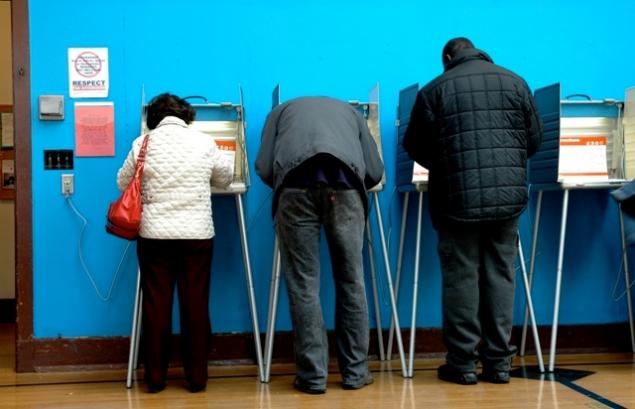 Voting is in full swing in primary states, and although turnout is a fraction of what it will be in November, we've seen scattered reports of troubles at the polls.
For example, Super Tuesday voters reported line lines, polls workers who were unfamiliar with current voting regulations, and confusion about ID requirements in states like Arkansas, Texas, and Virginia, according to MSNBC.
This year, 16 states have new restrictive voting laws in place for the first time in a presidential election. Texas's strict photo ID law, which only allows a few forms of ID to cast a ballot, tripped up several voters who spoke to media. Taylor Megon-Rose Thompson, for example, a student at Texas State University, could not vote because a misspelling on her registration card caused it not to match the name on her photo ID. Another citizen with a TSA employee ID needed to use a provisional ballot because federal government IDs aren't acceptable for voting.
The primaries could provide "an early glimpse into what the bigger problems could look like come November," Wendy Weiser told The Washington Post, but the real concern is how many could be impacted in November's general election — or how many could decide to stay home altogether.
"Voters most likely to be affected by these barriers — minorities, students, elderly, low-income individuals — are more likely to vote in high-turnout races, like in November," Myrna Pérez noted.
However, there have also been improvements in voting rules. In the last four years, 23 states have passed laws to modernize voting and make it more convenient. These reforms include online registration, Election Day registration, and increased time for early voting, which can help boost turnout, ease long lines, and improve accuracy.
---
From Our Experts
Senate Election Spending: What to Watch For – With control of the chamber at stake, candidates, parties, and their allies will pour resources into the upcoming Senate contests. Ian Vandewalker breaks down key 2016 trends.

The Right to Vote? Don't Count on It – Voting has always been at the heart of democracy, but exactly who can enjoy that right has been ferociously debated since the founding. Read this excerpt of Michael Waldman's new book, The Fight to Vote, and buy it here.

Voters Give Royalism A Bronx Cheer – 2016 was supposed to be the year the Bushes and the Clintons again fought for the White House. It hasn't worked out that way. Walter Shapiro explores.

---
California – The state's long-awaited electronic voter database is now complete. The database will increase the accuracy of voter information by allowing election officials to more easily update and verify records and track voters when they move. It will also help the Golden State implement automatic voter registration, which the legislature passed in 2015. Secretary of State Alex Padilla (D), the chief proponent of automatic registration, is also calling for further upgrades, including updating voting machines.
Idaho – The Idaho state Senate has unanimously passed online voter registration. The measure now moves to the House. If passed, online registration would begin after the 2016 election. At least 33 states and the District of Columbia have or will soon offer online registration.
Maine – Last November, voters passed a referendum bolstering the state's publicly-funded campaign finance system, increasing the amount of money to support campaigns. Yet, the money set aside in the state budget for candidates may not be sufficient because state legislators have repeatedly raided the fund and used the money for other purposes, the Portland Press Herald reported. Since the fund will now provide more money, more candidates are expected to use it this year, raising the possibility of a "cash flow problem," the executive director of the program told lawmakers late last month.
Maryland – A Maryland House committee last week considered an automatic voter registration bill. Two states, Oregon and California, have passed this groundbreaking policy, but Maryland's measure would go further by allowing automatic registration at government agencies beyond the DMV. "Social-service agencies are the next frontier," said Adam Gitlin, who testified at the hearing. The provision could help add almost half a million eligible but unregistered citizens to the rolls. Last month, Maryland's legislature also voted to restore voting rights to an estimated 40,000 citizens with prior criminal convictions. This represents part of a growing national momentum toward restoring voting rights.
Missouri – The state Senate took up a proposed photo ID requirement, which passed the GOP-controlled House in January. If passed, voters will be asked to amend the state constitution on the November ballot.
Mississippi – The Mississippi state House passed measures for online voter registration and to expand in-person early voting. The proposals were pushed by Secretary of State Delbert Hosemann (R). The bills now move to the state Senate. Meanwhile, the state Senate unanimously passed a bill that would require lawmakers to itemize campaign spending paid by credit card, following reports from the Jackson Clarion-Ledger that state politicians frequently spend campaign money on personal items.
North Carolina – The March 15 primary will be the first time the state is implementing its new photo ID requirement, which is part of a pending lawsuit. State advocacy groups are attempting to train additional volunteers to assist with anticipated hiccups.
Texas – Four years after first implementing its strict photo ID requirement, Texas has issued only 653 ID cards for the specific purpose of voting. That's one card for every 930 Texans who lack other forms photo ID, according to a survey by the Texas Observer. The cards, called Electronic Identification Cards, are free for any voter who doesn't have any other type of identification that can be used at the polls. In some rural, sparsely-populated areas, county election officials issue these voter ID cards instead of the department of motor vehicles. But the Observer found that election administrators in many of these counties had "little to no familiarity" with these IDs. Georgia, which has a similar program, issued 26,506 cards between its implementation in 2006 and February 2012.
Virginia – Testimony ended last week in a federal trial about Virginia's strict photo ID law. The Democratic Party of Virginia sued the State Board of Elections, arguing the 2013 law is an effort to hamper minority and youth voters. The state says these allegations are not true and that the law is a reasonable effort to protect against voter fraud. But Edgardo Cortes, commissioner of the Virginia Department of Elections, one of the defendants in the suit, testified "he was not aware of any case of voter impersonation" in the past 20 years. Closing arguments will be submitted in the form of briefs late this month.
Wisconsin – The advocacy organization One Wisconsin Institute filed a federal complaint seeking to strike down several restrictive voting measures, arguing the state is preventing citizens from obtaining IDs they need to cast a ballot.
---