Gill v. Whitford: Gerrymandering at the Supreme Court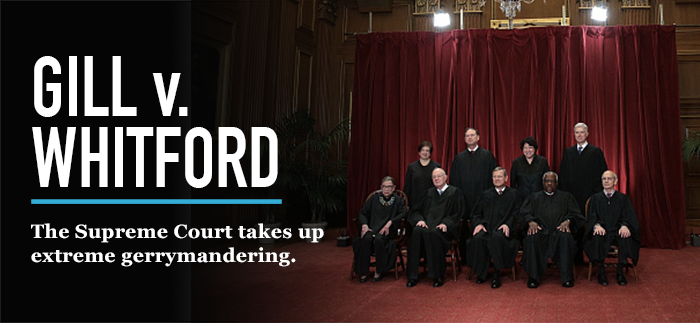 With Gill v. Whitford, the U.S. Supreme Court has taken the most important case in decades dealing with how Americans are represented in Congress and state legislatures. The case focuses on a Wisconsin legislative map drawn in 2011 by the state's Republican leadership to give their party a significant, enduring partisan advantage ― essentially, to keep their party in power regardless of the will of the voters. By striking down the state's map, the Court could finally draw a clear line indicating that some partisan gerrymanders are so extreme and harmful to American democracy as to be unconstitutional. With 2021's redistricting looming, the stakes are high. But there is good reason to believe the Court will take a stand in favor of fair maps, and against the manipulation of district lines in a way that undermines the representation and accountability at the heart of our American democracy.
---
Extreme Partisan Gerrymandering: Understanding the Problem

At stake in Whitford is the degree to which legislative maps can be drawn to benefit one party over another without running afoul of the law. Learn how 'extreme' maps are drawn, and what sets them apart from run-of-the-mill partisan gerrymanders.

For the uninitiated,

a short explainer

on the case ― what makes the Wisconsin maps so egregious, why action against extreme gerrymandering is so urgent, what the Court's ruling could mean, and more.

The Arguments Against Extreme Gerrymandering

Learn more about the key themes in the amicus briefs submitted to the Court by the Brennan Center and a host of constitutional scholars, leading academics, historians, civil rights and good government groups, and elected officials. For more, visit our annotated guide to the amicus briefs.

With 2021's redistricting around the corner, there isn't a better time for the Court to step in and stop extreme map drawing. The good news is that the problem can be fixed. Extreme gerrymanders occur in only a handful of states, and are easier than ever to identify.

Bipartisan Support for Fair Maps

In an overwhelming show of support for one side in a major Supreme Court case, current and former elected officials – including John McCain, Bob Dole, Arnold Schwarzenegger, and Nancy Pelosi, and more than 65 state legislators from both parties, have submitted amicus briefs urging the Court to strike down extreme maps. American leaders from across the political spectrum have long recognized the threat of partisan gerrymandering.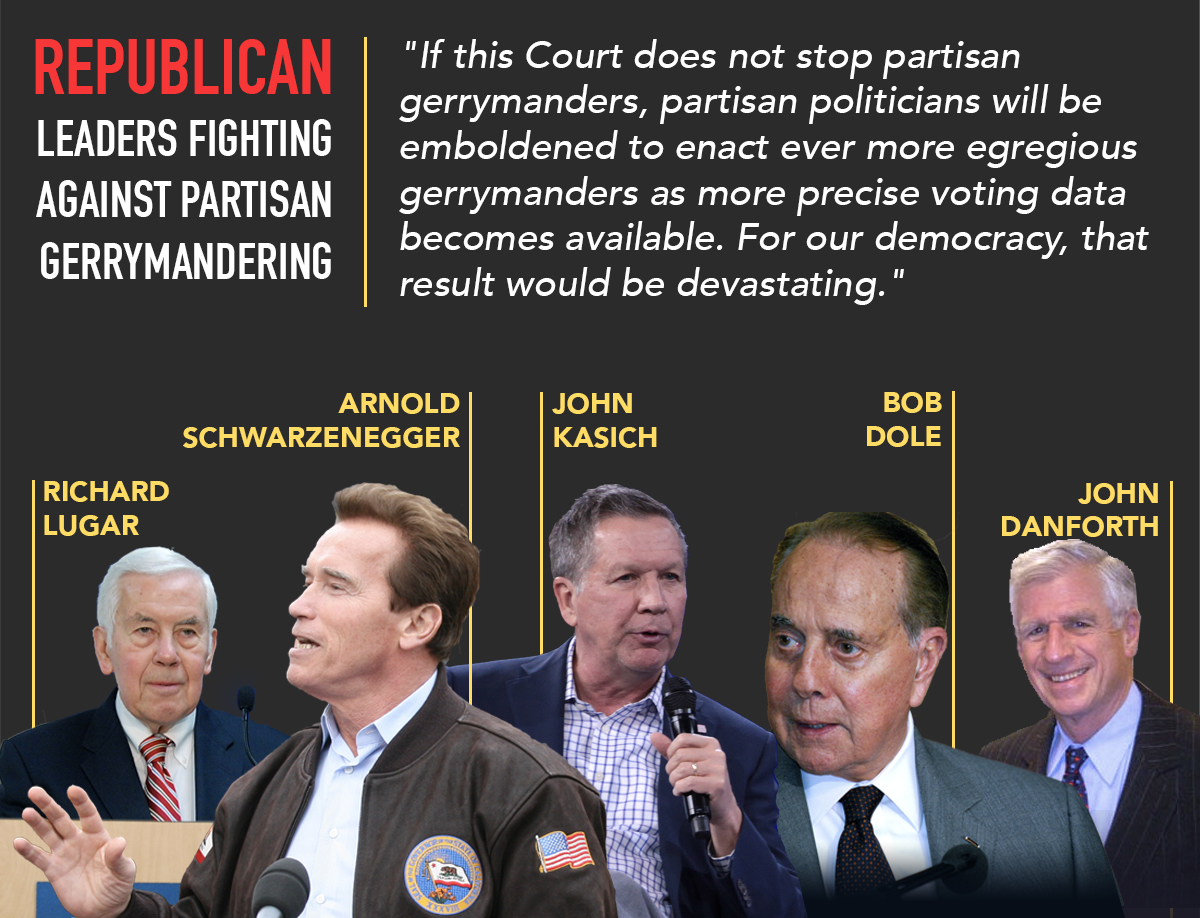 Recent Research
Recent Commentary
Recent Litigation