First Agenda Item: Democracy Reform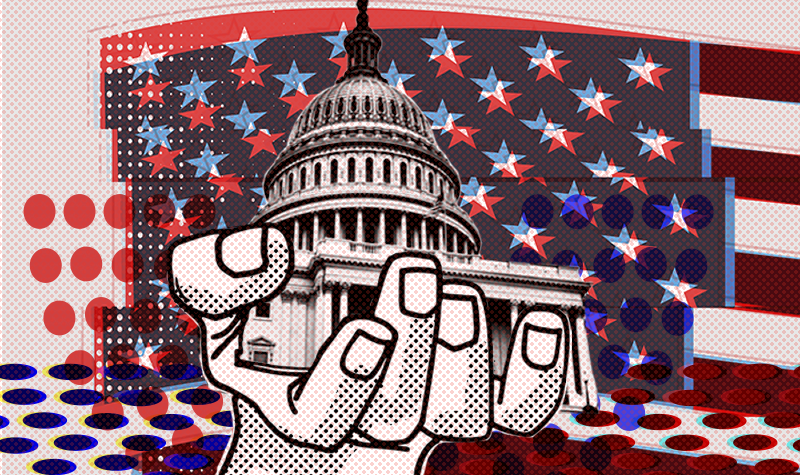 For the first time in decades, democracy reform is at the top of the policy agenda. 2018 midterm voters turned out in record numbers for pro-democracy initiatives and candidates – bringing critical issues like voting rights, money in politics, and partisan gerrymandering front-and-center. With a clear mandate to pursue reform, the 116th Congress introduced the For the People Act: a transformative, historic package that will make our system more fair, democratic, and responsive to the policy priorities of everyday Americans. It has 227 cosponsors, with more to come.
H.R. 1, as the bill is known, would implement nationwide automatic voter registration and early voting; make a commitment to restore the Voting Rights Act; implement small donor public financing and other critical campaign finance reforms; curtail partisan gerrymandering; update aging election infrastructure; and provide a much-needed update to our federal ethics rules.
There isn't a moment to lose. The 2018 elections were marred by some of the most blatant voter suppression efforts in decades. Money from super PACs and dark money groups dominates our campaigns, drowning out ordinary citizens. Voting machines and other electoral infrastructure remain vulnerable to hacking. And technology has abetted a form of extreme gerrymandering that allows too many incumbents to insulate themselves from political accountability. Congress should pass H.R. 1 without delay.
---
It's clear that voters are hungry for change. 2018 saw an unprecedented number of state ballot initiatives to improve our democracy, from automatic voter registration (AVR) and redistricting reform in Michigan, to the re-enfranchisement of 1.4 million citizens with past criminal convictions in Florida. And in Congress, an unprecedented number of candidates swept to office on reform platforms. Now Congress needs to act. Visit this page for expert opinions on why reform should be a top priority.
The provisions in H.R. 1 were drafted in consultation with leading experts, ensuring that they are the best steps to shore up our democracy. This page is a one-stop-shop for fully understanding all of the bill's reforms.
The Brennan Center has helped pioneer many of the central provisions in H.R. 1, conducting research over decades to inform policy-making. Visit this page for everything you need to know about innovative reforms like Automatic Voter Registration, small donor public financing, redistricting commissions, and more.
House committees have begun conducting hearings on H.R. 1. You can find details about the hearings and all testimony by Brennan Center staff members here.
People from across the political spectrum and across the nation have spoken up in favor of revitalizing our democracy. See this page for news articles, op-eds, and polling demonstrating the breadth of voices calling for reform.
Americans aren't just waiting on Congress to act. Voters, advocates, and lawmakers are hard at work making change happen in statehouses throughout the country. Visit this page for a look into some of the reform movements happening in tandem with the national push.
Recent Research
Recent Commentary