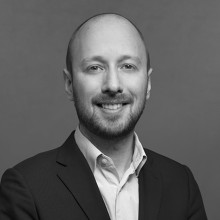 Max Feldman
Max Feldman is counsel in the Voting Rights and Elections Program at the Brennan Center for Justice. He litigates voting rights cases, counsels lawmakers and administrators on voting legislation and policy, and researches voting law trends. He has coauthored several reports on state voting laws and regularly writes about and comments on voting issues in a variety of media outlets.
Prior to joining the Brennan Center, Feldman was a lawyer in private practice. He began his legal career as a law clerk to Hon. Bruce M. Selya of the United States Court of Appeals for the First Circuit. He has also served as head speechwriter to Gov. David Paterson of New York and as a speechwriter to Gov. Bill Richardson of New Mexico during his campaign for the 2008 Democratic presidential nomination.
Feldman received his JD magna cum laude from NYU School of Law, where he was elected to the Order of the Coif and served as an articles editor of the NYU Law Review. He received his undergraduate degree from Harvard College.
Stay up to date
Informed citizens are our democracy's best defense