Give Us the Ballot: A Book Talk with Ari Berman
The Brennan Center for Justice presents:
Give Us the Ballot
A Book Talk with Ari Berman
Thursday, October 15, 2015
12:00 p.m. - 2:00 p.m.
12:00 p.m. Registration and Lunch
12:30 p.m. Program
Lipton Hall, NYU School of Law
108 West Third Street
(between Sullivan St. and MacDougal St.)
New York, NY 10012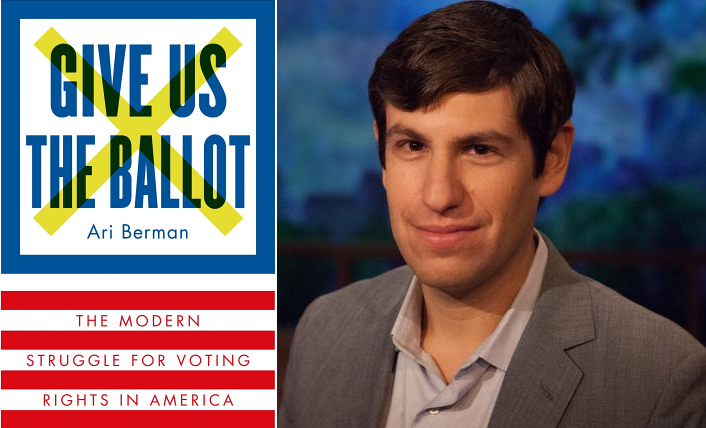 In this groundbreaking narrative history, Ari Berman charts both the transformation of American democracy under the VRA and the counterrevolution that has sought to limit voting rights, from 1965 to the present day. The act enfranchised millions of Americans and is widely regarded as the crowning achievement of the civil rights movement. And yet, fifty years later, we are still fighting heated battles over race, representation, and political power, with lawmakers devising new strategies to keep minorities out of the voting booth and with the Supreme Court declaring a key part of the Voting Rights Act unconstitutional. At this important moment in history, Give Us the Ballot provides new insight into one of the most vital political and civil rights issues of our time.
RSVP by filling out the form below or clicking here.
If you have any questions, please contact Brennan Center Events Manager, Jafreen Uddin, at jafreen.uddin@nyu.edu or 646.292.8345.
This event is co-sponsored with the American Constitution Society Chapter
at NYU School of Law.