Federal Election Reform | Research and Publications
A compilation of Brennan Center reports on federal election reform issues, including voting rights and money in politics.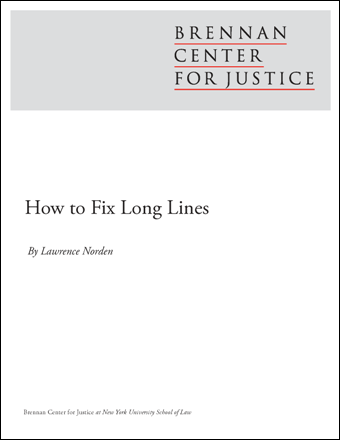 How to Fix Long Lines – By modernizing voter registration, providing more early voting opportunities, and setting minimum national standards for polling place access, America can fix the long lines that plague elections and bring our voting system into the 21st century.
The Case for Voter Registration Modernization – In the wake of Election 2012, we need basic national standards to minimize long lines at the polls and ensure that every eligible American who takes responsibility to vote is properly registered and can cast a ballot that counts. Voter Registration Modernization is a key reform to achieve these goals.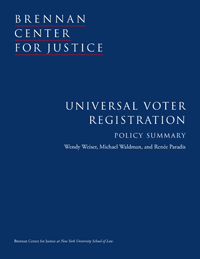 Universal Voter Registration Policy Summary – A detailed policy proposal calling for federal action to move the country towards a modernized voter registration system. A system of universal registration would build on existing policies and innovations undertaken by state and local officials.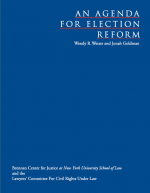 An Agenda for Election Reform – A memorandum that sets out a comprehensive election reform agenda for the 110th Congress, explaining the reasons for each policy reform. It is the product of years of research and experience by a variety of organizations and institutes focused on civil rights, voting rights, and civic participation.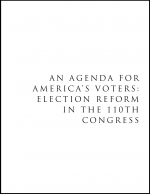 An Agenda for Americas Voters: Election Reform in the 110th Congress – This federal election reform agenda is the product of years of research and experience by the civil rights, voting rights, civic participation, and progressive advocacy community.
Click here for additional publications by the Brennan Center on voting and elections.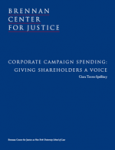 Corporate Campaign Spending: Giving Shareholders A Voice – This report represents the first of several proposed "fixes" to the damage done to American democracy by the Supreme Court's Citizens United decision, which allowed corporations and unions to spend freely to influence elections.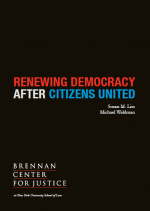 Renewing Democracy After Citizens United – A report addressing the looming flood of unlimited corporate political spending, and recommendations on long-term solutions to renew and strengthen American democracy. An innovative, impassioned reply to this conservative judicial activism can help revive civic energy.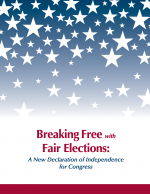 Breaking Free With Fair Elections – A coalition publication supporting full public financing for congressional elections was released by the Brennan Center, Common Cause, Democracy Matters, Public Campaign, Public Citizen & U.S. PIRG.