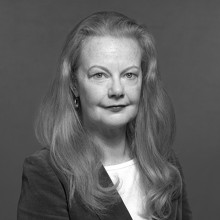 Victoria Bassetti is a fellow at the Brennan Center for Justice. She is the author of Electoral Dysfunction: A Survival Manual for American Voters, the companion book to a PBS documentary by the same name. Her writings have been published in the New York Times, Washington Post, Financial Times, Politico, USA Today, Washington Monthly, and Harper's. She worked on Capitol Hill for almost a decade. Among other posts, she served as chief counsel to Sen. Dick Durbin (D-IL) and legislative director for Sen. John Edwards (D-NC). She was chief counsel and staff director of a subcommittee of the Senate Judiciary Committee and served on the team that drafted the 9/11 Victims Compensation Fund, the Patriot Act, the Economic Espionage Act, and the Homeland Security Act and oversaw matters related to the Bureau of Alcohol, Tobacco, Firearms and Explosives (ATF).
While on Capitol Hill, Bassetti led a multiyear, multihearing bipartisan investigation into innovation and competition in the medical device field that culminated in a first-ever voluntary code of conduct agreed to by hospital device purchasing organizations. The code was heralded by the
New York Times
as "sweeping" and aimed at "mak[ing] it easier for new, lifesaving medical products to reach hospitals faster." She was also the line Democratic counsel on the bipartisan Ruby Ridge investigation, which culminated in a series of congressional requirements imposed on the FBI, ATF, and U.S. Marshal's Service. She was also a member of the select team of lawyers that oversaw the Senate impeachment trial of President Bill Clinton.
Stay up to date
Informed citizens are our democracy's best defense