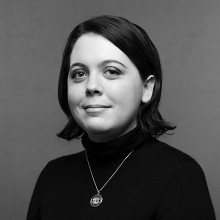 Ruth Sangree
Special Assistant to the Director,
Justice
Ruth Sangree is the special assistant to the director of the Justice Program. She conducts research, writes and edits program reports and publications, and provides administrative support. Before joining the Brennan Center, Sangree interned in Sen. Elizabeth Warren's (D–MA) Springfield, Mass., office. She also interned with Rep. Beto O'Rourke (D–TX) and at the U.S. Department of Education, where she worked on issues related to equity and access in higher education. In addition to her domestic policy experience, Sangree has worked in South Korea and Vietnam, concentrating on issues related to refugee integration and disability rights and services.
Sangree graduated from Mount Holyoke College in May 2018 with a BA in politics and history.
Stay up to date
Informed citizens are our democracy's best defense