Voting in 2013 and 2014: The Good, the Bad, and the Fixable
The Good, the Bad, and the Fixable: Voting in 2013 and 2014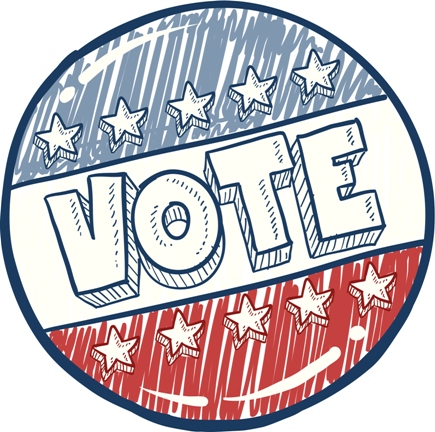 After a wave of restrictions led to long lines in 2012, states across the country continued to change voting laws in 2013 — for good and bad.
As the year draws to a close, the Brennan Center for Justice released final data documenting voting changes in 2013 and a policy proposal outlining our four key fixes to reduce long lines and improve the election system in 2014.
Overall, eight states passed nine new laws restricting voting this year, according to the Brennan Center's review, including stricter photo ID requirements, early voting cuts, and curbs on registration. To make matters worse, for the first time in almost 50 years, voters in some places went to the polls without a critical protection under the Voting Rights Act. A recent study also found that states with higher minority turnout are more likely pass restrictions.
But it wasn't all bad news. Lawmakers in 10 states passed 13 bills to expand voting access, including measures to modernize registration, increase early voting hours, and create more online options. To help fix long lines, President Obama also created the Presidential Commission on Election Administration. This month, the Commission released a survey showing nearly half of Americans live in precincts that experienced long lines in 2012, and it is set to release final recommendations in January.
In How to Fix the Voting System, the Brennan Center offers four key reforms, which were also presented to the Commission this fall:
Modernize Voter Registration
Expand Early Voting
Improve Polling Place Resource Management
Simplify Ballots and Voting Machines
"Unfortunately, there is a continuing need to fight ongoing efforts to restrict voting, especially after the Supreme Court gutted a key protection of the Voting Rights Act this year," said Democracy Program Director Wendy Weiser. "But there were hopeful signs in 2013. Many states expanded voting access. In 2014, there is a real opportunity to find common ground and enact vital fixes to modernize our outdated election system."
---
State Updates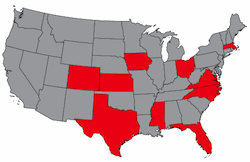 Colorado – Conservative group True the Vote filed lawsuits this week against two Colorado county clerks, claiming they were not sufficiently purging their voter rolls.
Florida – Secretary of State Ken Detzner (R) issued new rules restricting where absentee ballots can be dropped off. He reversed course after Pinellas County's election supervisor complained it would interfere with an upcoming special election. The Miami Herald's editorial board called out Detzner and urged Florida's election supervisors to work together to change the rules in the legislature.
Iowa – An 18-month, $150,000 investigation by Secretary of State Matt Schultz (R) resulted in just 16 charges of voter fraud, out of 2.1 million registered voters. Five of the cases resulted in guilty pleas, and five others were dismissed. Critics contend the low numbers show misconduct is "generally the result of misunderstandings rather than fraud."
Kansas – A federal judge last week gave the Election Assistance Commission until January 17 to rule on proposed changes to voter registration rules in Kansas and Arizona. If the agency, which currently has no commissioners, does not rule by then, the case would go back to court. The Brennan Center for Justice and others intervened in the suit on behalf of the League of Women Voters U.S. and its Arizona and Kansas affiliates. Read more background from the Center's Jonathan Brater in The Wichita Eagle.
Massachusetts – The state senate will vote in January on measures to implement online registration and early voting.
Mississippi – The Secretary of State's office launched a publicity campaign to educate citizens about the state's new voter ID requirement, which goes into effect in June.
North Carolina – The state's new voting restrictions won't go on trial until 2015, a federal judge ruled last week, but opponents will ask a court to temporarily block some of the law's provisions at a July hearing, so they do not negatively affect the 2014 election.
Ohio – House lawmakers passed a bill last week that would allow state election officials to update the voter rolls using information from other state and intra-state databases. The bill, which the governor is expected to sign, could also decrease the number of voting machines available in each county. Advocates fear the changes could lead to long lines and the incorrect removal of voters from the rolls. "When lines are too long, when voters are inconvenienced, it really undermines the ability of voters to access the polls," said the Brennan Center's Keesha Gaskins. Read a comprehensive review of Ohio's proposed voting changes here.
Texas – The state's controversial photo ID law required many voters to sign affidavits in November's election because the names on their ID did not match their registration. Last week, many voters, mostly women, received registration cards in the mail with outdated names. The information can be corrected, but advocates are concerned it could create confusion at the polls.
Virginia – With a new photo ID law going into effect on July 1, 2014, state election officials are "scrambling to affordably create" a free ID card for voters, reported the Richmond Times-Dispatch.
Click here for the Brennan Center's comprehensive list of 2013 state voting proposals.
---
Media Round-Up