Justice Update: New Report on Right to Counsel, Debtors' Prisons, and Justice Reinvestment
Reforming the Right to Counsel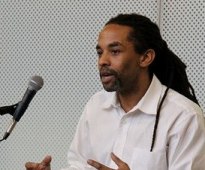 Last week, the Brennan Center released a new report identifying three common sense proposals to revive the right to counsel for poor defendants in criminal cases. The report was released at a roundtable discussion last week at John Jay College of Criminal Justice, co-hosted by The New Press, to mark the 50th anniversary of Gideon v. Wainwright. "The routine denial of effective legal representation for poor defendants, coupled with the over-criminalization of petty offenses, feeds our mass incarceration problem at great social and economic costs," reads the report, co-written by Thomas Giovanni (right) and Roopal Patel. The event also featured Karen Houppert, author of "Chasing Gideon."
See photos from the event here. Read more on Gideon at Moyers & Company. Listen to Patel discuss the right to counsel on Inside Scoop and Giovanni on mass incarceration on Street Soldiers. Read Andrew Cohen's article on Gideon in The Atlantic.
Debtors' Prisons Still Widespread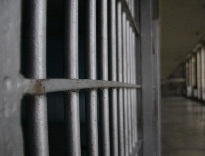 Nearly one-third of states still jail people for not paying their debts, according to a recent report by the ACLU of Ohio, a practice that may violate a 1983 U.S. Supreme Court ruling. But that hasn't stopped cash-strapped states from "trying to increase their revenue on the backs of the poor," Inimai Chettiar told CBS Money Watch. "High rates of unemployment and fiscal shortfalls […] have increased the use of debtors' prisons, as states look for ways to replenish their coffers." Not only are these punishments unfair, the costs to incarcerate a debtor often exceed the amount owed, a Brennan Center report pointed out last year. Instead, states should create repayment plans based on a person's ability to pay, and create and enforce exemptions for indigence. Read more about the Brennan Center's and ACLU's reports in The Washington Post. Read another Brennan Center report on criminal justice debt here.
Research Roundup
A group of criminal justice advocates, including the ACLU, Justice Strategies, and The Sentencing Project, released a report this week criticizing the Justice Department's Justice Reinvestment Initiative (JRI), a program that funds organizations to reform state criminal justice practices. "While the JRI has played a significant role in softening the ground for criminal justice reform, it has not made significant reductions in the correctional populations or costs in most of the states in which it has worked," the report said.
U.S. Attorney General Eric Holder recently pointed to a February U.S. Sentencing Commission analysis showing black men received sentences nearly 20 percent longer than white men convicted of similar crimes. Holder remarked that "too many people go to too many prisons for far too long for no good law enforcement reason." He also called for a reexamination of U.S. sentencing mandates.
A University of Wisconsin-Milwaukee report this month found that Wisconsin had the nation's highest incarceration rate for black males, 12.8 percent, nearly double the national average. The report calls for easing harsh sentencing requirements for lower-risk offenders, job training for released inmates, and alternatives to imprisonment.
The Center for Budget and Policy Priorities reported this month that sequestration cuts may reduce the number of low-income families using housing vouchers by roughly 140,000 by early next year — an average of 7 percent below the early 2013 levels. As Brennan Center Fellow Andrew Cohen points out, this means that "tens of thousands of additional low-income legal clients may soon need help fighting [in court] to avoid homelessness" at a time when it is harder than ever for them to be provided with counsel. Read New York Chief Judge Jonathan Lippman's piece in the Harvard Law Policy Review on the need for civil legal service funding.
Upcoming Events
The Brennan Center is Hiring!
Want to help end mass incarceration? Join our efforts. The Brennan Center for Justice is looking for Research Associates, Attorneys, a Policy Associate, and an Economics Research Fellow for our Washington D.C. and New York offices. See all of the Brennan Center's openings here.