Fair Courts E-lert: WV Candidates Eligible For Public Funds; GA Supreme Court Expansion Bill Passes Senate
PUBLIC FINANCING
Temporary Panel Rules WV Candidates Eligible for Public Funds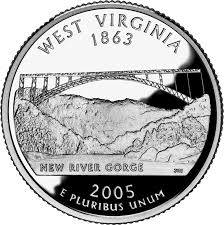 Last Wednesday, a temporary panel of justices appointed by the West Virginia Supreme Court found that state supreme court candidates Brent Benjamin, who currently sits on the court, and Bill Wooten are eligible for public campaign financing, writes Jeff Jenkins for West Virginia Metro News. The temporary panel, made up of "sitting or senior status circuit judges," was assigned after "all four members of the state Supreme Court recused themselves from Wednesday's arguments because they serve with Benjamin." Fellow supreme court candidate Beth Walker challenged Benjamin and Wooten's eligibility for public funds, arguing that "both missed deadlines and shouldn't get the money." Spencer Elliot, the attorney for the State Elections Commission, argued that "it was a procedural technicality" and that the commission has "the discretion to look behind pure procedure and look to the content of what was being presented for campaign financing." According to Jenkins, "[t]he Court issued orders, reversing the lower court rulings"—thus granting the public funds—"approximately two hours after Wednesday's hearing concluded." The court's written opinion will follow.
SUPREME COURT
U.S. Senator Faces Backlash After Supporting Hearing for Supreme Court Nominee
Conservative groups have criticized Sen. Jerry Moran (R-KS) for "saying he favored holding hearings" on President Barack Obama's U.S. Supreme Court nominee Merrick Garland, writes Emmarie Huetteman for The New York Times. According to Huetteman, Jenny Beth Martin, a founder of the Tea Party Patriots, said "grass-roots conservatives were 'furious' with his stance" and "threatened to encourage a primary challenge against Mr. Moran." Adam Brandon, the chief executive of FreedomWorks, "an organization with ties to the Tea Party," echoed this threat saying "[i]f Republicans continue to ignore [grass-roots conservatives'] calls, they do so at their peril." Brandon expressed frustration with the Republican establishment, saying Moran's statement and those like it "send a signal that Republicans will sell out their principles when it becomes politically convenient to do so." Moran explained to his constituents that "I would rather have you complaining to me that I voted wrong on nominating somebody than saying I'm not doing my job." He elaborated further, saying "I can't imagine the president has or will nominate somebody that meets my criteria, but I have my job to do. I think the process ought to go forward."
STATE JUDICIAL SELECTION
Bill To Expand GA Court Passes State Senate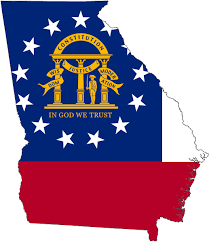 On Tuesday, a bill expanding the Georgia Supreme Court from seven to nine justices received final approval from the state senate, writes Kristina Torres for the Atlanta Journal-Constitution. The bill will now be sent to Gov. Nathan Deal (R) for his signature. Deal, who under this bill would "appoint the two new justices," has supported this expansion effort. According to Torres, Rep. Christian Coomer (R-Cartersville), who sponsored the bill, described the expansion as "a necessity for a growing state" because it would "help the court spend more time on important cases." However, Senate Minority Leader Steve Henson (D-Tucker) said "[w]e're trying to pack the court here…for political reasons," when he spoke against the bill during debate. Torres says the bill could "potentially give the Republican governor an opportunity to appoint a majority of the justices to the top court's bench before he leaves office." In addition to these appointments, Deal has already appointed one member of the court and will likely appoint replacements for "two of the court's six other current judges… [who] plan to retire" according to a court spokeswoman.
AR Legislators Consider Judicial Election Reforms
High spending by outside groups in the Arkansas Supreme Court election held earlier this year has prompted legislators to consider judicial selection reforms, such as additional campaign finance disclosures or merit selection of judges, writes Andrew DeMillo for the Associated Press. Television spending in the race exceeded $1.3 million. Sen. Jeremy Hutchinson (R-33rd district), who chairs the Senate Judiciary Committee, said: "Regardless of who people were pulling for in the last election I don't think anybody liked the millions of dollars in dark money coming in." DeMillo says Hutchinson is "gauging whether there's support for trying to put on the November ballot an amendment that would have justices appointed rather than popularly elected." Some Democratic lawmakers have also been pushing for reform, including "legislation requiring disclosure from groups spending money on ads in races." The Senate Judiciary Committee hosted a panel on Wednesday to discuss these proposals. Following the hearing, Hutchinson said "it was clear that neither legislative proposal would make either of the coming legislative sessions," writes Spencer Willems for the Arkansas Democrat-Gazette.