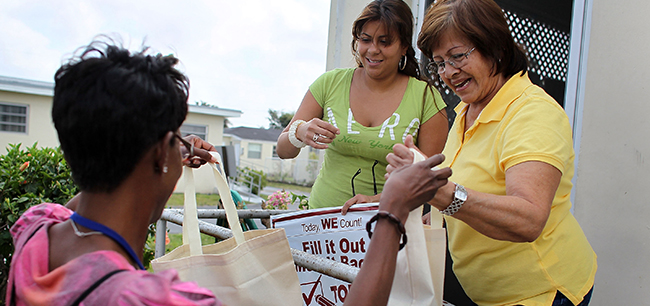 Every ten years, the U.S. Census Bureau conducts a count—known as the census—of all the people living in the U.S. and records their age, sex, and race. The Constitution mandates that every person resident in the United States—whether child or adult, citizen or non-citizen—be included in the census count.
The census not only determines how many seats each state will have in the U.S. House of Representatives, but also affects how and where federal, state, and local governments allocate funds for, among other things, social services, community programs, and infrastructure.
The next census—which begins on April 1, 2020—will be historic because, if all goes according to plan, it will be the first time the Census Bureau conducts the census largely online.
However, many census watchers are worried that shortfalls and delays in the preparations for the 2020 Census could jeopardize the integrity and accuracy of the census. Many stakeholders are also concerned that unequal access to the internet, chronic underfunding of the Bureau's operations, potential politicization of the census, threats to the security of digital census data, and growing distrust of the government have primed the census for a damaging undercount.
But, while the 2020 Census undoubtedly faces some challenges ahead, there is still time to ensure its success through targeted action to address its trouble spots.
This page will provide resources for understanding the nuts and bolts of the census, explain current issues involving the census, and track developments that may impact the 2020 count.
Backgrounders
Litigation
Other Census Resources
Recent Research
Recent Commentary
Recent Litigation