2010-11 Brennan Center Jorde Symposium
Part II: Thursday, April 14, 2011 at 4:30 pm
Weymouth Kirkland Courtroom, University of Chicago Law School
"The Rise and Fall of Judicial Self-Restraint"

Judge Richard A. Posner, United States Court of Appeals for the Seventh Circuit, will deliver a lecture on the history of the theory of judicial self-restraint as articulated primarily by Thayer, Holmes, Brandeis, Frankfurter, and Bickel (the "Thayerians").
He will discuss and evaluate the various grounds on which the theory (or tradition) has been defended, describe its virtual abandonment by the academy and rejection by both wings of the U.S. Supreme Court, and examine the reasons for its rise and fall.
This event is in Chicago and it is free and open to the public. A reception follows the lecture.
Weymouth Kirkland Courtroom | University of Chicago Law School | 1111 East 60th Street
Commentators:
Lee Epstein, Northwestern University School of Law, is a Fellow of the American Academy of Arts and Sciences and the American Academy of Political and Social Science. She is a recipient of twelve grants from the National Science Foundation for her work on law and legal institutions.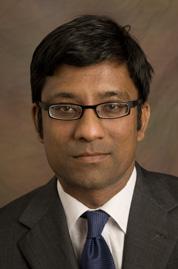 Aziz Huq, University of Chicago Law School, earned his law degree from Columbia Law School in 2001, where he was awarded the John Ordronaux Prize. He clerked for Judge Robert D. Sack of the U.S. Court of Appeals for the Second Circuit and Justice Ruth Bader Ginsburg of the Supreme Court of the United States.
About the Jorde Symposium:
The Brennan Center Jorde Symposium, an annual event, was created in 1996 to sponsor top scholarly discourse and writing from a variety of perspectives on issues that were central to the legacy of William J. Brennan, Jr.
The Brennan Center named the Symposium in honor of its major benefactor Thomas M. Jorde, former Brennan clerk and Professor of Law at the University of California at Berkeley, Boalt Hall.
A unique feature of the Symposium is that, each year, the honored lecturer presents the same lecture at two different sites, one in the fall, and another in the spring, with a different pair of prominent commentators at each site.
The fall lecture is typically held at the University of California at Berkeley, Boalt Hall, where Tom Jorde taught for many years. The spring lecture is at a different law school every year. Both lectures and the four commentaries are published annually in the California Law Review.
Read more about:
Part I of the 2010-2011 Jorde Symposium